Special to USAfrica magazine (Houston) and USAfricaonline.com, first Africa-owned, US-based newspaper published on the Internet.
Dr. Chido Nwangwu, the Founder & Publisher of USAfrica.
In a manner of speaking, it will be appropriate to say that a majority of Americans and millions of other people around the world have been heartbroken by the latest violence unleashed on Monday March 27, 2023 at The Covenant School, a Christian, privately-owned school in Nashville, Tennessee. Three 9-year-old students were killed by the shooter who also murdered the head of the grade school, a custodian and a substitute teacher.
The shooter who left a trail of blood, pain and agony was identified as 28 years old Audrey Hale, a former student at the school. Audrey was killed, too.
As usual in America, when events like these happen, the escalation of the debate between those who advocate some form of gun control and those who insist that the rights to buy and keep extraordinarily powerful guns should not be restricted by anyone!
This rise in the harshness of the debate was witnessed on Wednesday, March 29, 2023 in the broadcast by some media organizations and outlets where two Congressmen Rep. Jamaal Bowman, a New York Democrat, and Rep. Thomas Massie, a Kentucky Republican, were engaged in a "shouting match" on the same contentious and passionate issues regarding gun control.
Without any doubt, it was rekindled following the 2023 Nashville shooting.
It has brought America back to the familiar dispositions and fights, largely drawn along partisanship showdown.
In his description of the position of his Republican congressional counterparts, Rep. Bowman told reporters "They're all cowards! They won't do anything to save the lives of our children. Cowards…. They're gutless."
Immediately, Rep. Massie, countered him arguing "You know, there's never been a school shooting in a school that allows teachers to carry" (guns).
Bowman accused Republicans and congressman Massie of "carrying the water for the gun lobby."
When set along political party lines, the Democrats make the case for gun control while the Republicans oppose gun control legislations.
President Joe Biden has, again, called on Congress to pass an assault weapons ban. Biden said the shooting was "sick" and "heartbreaking."
He added "we have to do more to stop gun violence. It's ripping our communities apart. Ripping at the very soul of this nation, and we have to do more to protect our schools and they aren't turned into prisons…. I call on Congress again to pass my assault weapons ban. It's about time that we begin to make some more progress."
He pointed out as seen on video that the shooter at Nashville was armed with two assault weapons, AK-47s, and a pistol.
Beyond their yelling debate inside and outside the US Congress, I think it is important to note that the younger post-1990s Americans tend to be, relatively and comparatively more than their parents and grand-parents, in favor of some level of gun control.
Significantly, I'll like to add, Biden said that the victims of the Nashville shooting, "those children should all still be with us…. I never thought when I started my public life that guns would be the number one killer of children in America."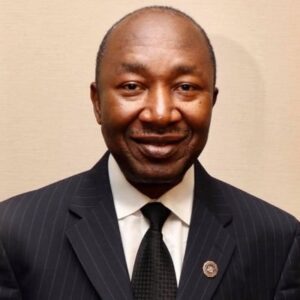 I agree that schools and places of learning for little children, for teenagers or adults should not be turned into killing fields!
Dr. Chido Nwangwu, author of the forthcoming 2023 book, MLK, Mandela & Achebe: Power, Leadership and Identity., is Founder of the first African-owned, U.S-based newspaper on the internet, USAfricaonline.com, and established USAfrica in 1992 in Houston. He has appeared as an analyst on CNN, Al Jazeera, SKYnews, and served as an adviser on Africa business to Houston's former Mayor Lee Brown. Follow him on Twitter @Chido247