Nigeria's Governorship and State Assembly elections offer real test of  "the Jonathan effect"
By Nkem Ekeopara
Special to USAfricaonline.com, CLASSmagazine, The Black Business Journal, USAfrica e-group, AnambraPolitics e-group,IgboEvents and Nigeria360@yahoogroups e-group

On April 10, 2011, just as the results of Nigeria's National Assembly elections started coming in, I quickly wrote the USAfrica commentary, "After Nigeria's successful parliamentary elections and the Jonathan effect, is the country ready for a new future?" in which I attributed the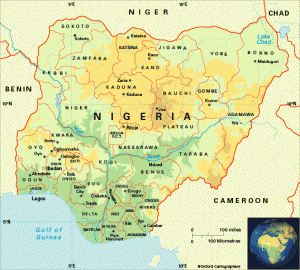 trend of the results that were coming in substantially to what I elected to call "the Jonathan effect".  But for "the Jonathan effect", I postulated, some candidates anointed by the powers-that-be in the PDP could not have lost to candidates of other political parties. https://usafricaonline.com/2011/04/10/nigeria-parliamentary-elections-and-jonathan-effect-ready-for-a-new-future-by-nkem-ekeopara/
I cited the case of Imo East senatorial district where the incumbent Senator, Mrs. Chris Anyanwu, who ran on the ticket of All Progressive Grand Alliance (APGA), defeated the Peoples Democratic Party (PDP) candidate, Dr. Kema Chikwe, a former Aviation Minister and immediate Nigerian Ambassador to Republic of Ireland. Also, I implicitly attributed the loss of Senator Iyabo Obasanjo, the daughter of Nigeria's former President, the retired Gen. Olusegun Obasanjo and indeed, other PDP losses across the country largely "to the Jonathan effect".
Well, "the Jonathan effect", which was two-pronged in the referred commentary, has seen Nigeria successfully conduct two streams of elections; the National Assembly and presidential elections that have been widely acclaimed as free, fair and credible by dispassionate commentators and local and international observers. It is a shame that some innocent people are being slaughtered in the predominantly Muslim North by hordes of bigots, apparently supporters and sympathisers of Congress for Progressive Change (CPC), the party led by the retired Gen. Mohammadu Buhari. Buhari was President Goodluck Jonathan's main rival in the presidential contest won by Jonathan.
To these murderers, they do not understand why an "infidel" southerner should defeat a supposedly puritanical icon of their faith in a country where they are "born to rule", even if such a defeat comes through a transparent process superintended  by a person of integrity sharing the same ancestry with them. Instructively, the outcome of the infamous 2003 and in particular, the 2007 presidential election won by the late President Umaru Musa Yar'Adua, their kind, did not attract this kind of ugly and inhuman backlash that we are witnessing now. Those elections remain the worst in our living memory.
But this is not my concern in this commentary; even though one expects President Jonathan to act decisively to stop the carnage in which the Igbo people as usual are mainly being targeted, including promising young Igbo graduates undergoing their National Youth Service Corps (NYSC) program. Their unlived lives are being violently cut short. And this is not the first time. Like I have already said, this is not my concern here. Certainly, I will have time to dwell on that. My concern here is the crucial gubernatorial and the State Assembly elections slated to take place on April 26, 2011, which I see as the first real test of the "the Jonathan effect".
I had already predicted that the results of these elections will follow the trend we saw in the National Assembly elections, all things being equal. The PDP is expected to lose some gubernatorial and State Assembly seats to opposition parties across the country. Perhaps, PDP along with other parties will win some seats in the Lagos State Assembly elections, where Lagosians do not deserve a State Assembly overwhelmingly controlled by Action Congress of Nigeria (ACN) that could again threaten their glaringly effective and efficient governor, Mr. Babatunde Fashola. It should be recalled that a power play between him and his godfather and predecessor, Senator Bola Tinubu, almost saw him out of power through impeachment by the members of the State Assembly allegedly on the prodding of Tinubu.
So, except in the State Assembly elections in Lagos State, the PDP is going to cough out most of the states and seats it "captured" in the South-West in previous elections to ACN. In the South-East, which voted overwhelmingly for President Jonathan in the presidential contest of April 16, 2011, there is a huge sense of surety that Imo State presently being ruled by Gov. Ikedi Ohakim will be won by the candidate of APGA, Mr. Rochas Okorocha. Mr. Ohakim runs what can be best described as ''graphics governance'' in which projects are accomplished mainly on exotic billboards and in outlandish advertisements.
His campaign rhetoric hinges on a purported zoning arrangement in which power is to rotate among the three senatorial districts in the state. His refrain of "let's do more" is so mockingly retorted with negative connotations by the populace. Apparently, Imo people seem not to be bothered by the zoning argument or an empty refrain not backed with concrete achievements, but instead they are demanding good governance with a basket of political goods (apologies to Mo Ibrahim), which they are not getting presently.And it does appear that they have found someone who can deliver the political goods to them in Mr. Okorocha, Ohakim's main challenger.
The Ohakim's campaign camp and associates are fighting dirty using all manner of disinformation, including the use of unsolicited Short Messaging Service (SMS) to impugn Mr. Okorocha's reputation. Okorocha is a well known philanthropist and business man. There was a laughable accusation not too long ago that Okorocha is using the funds of Red Cross International to which he is the patron in Nigeria to bankroll his campaign.Notwithstanding, the blatant attempts by the Ohakim camp to run down their opponent instead of running an issue based campaign, the "rescue mission" agenda on which Okorocha has anchored his own campaign is increasingly attracting the attention and endorsement of majority of Imo voters, both rich and poor. Several polls conducted by some Nigerian newspapers have already validated the outcome of that contest in favour of Okorocha irrespective of the result of the National Assembly and presidential elections results in the state.
There are even claims that the PDP ought not to have won the two senatorial districts that they won were it not for ballot box snatching and stuffing perpetrated by the party in some parts of the state. According to INEC leadership shortly after the release of the results of the National Assembly elections, Imo was ranked one of the three states that topped the chart of ballot box snatching and several other electoral malpractices. The other two states were Delta and Bayelsa who like Imo are controlled by PDP. I have taken time to deal with Imo State because it is my home state. Our Igbo elders say that ebe onye bi ka o na wachi, we thrive where we live.
Going up core North; North-East and North-West, Buhari's CPC will most likely displace the PDP in those states that the party won during the just concluded presidential election. The states in the North-Central and South-South up for gubernatorial election are likely to be retained by the PDP. I will be surprised for instance if Mr. Chibuike Amaechi of Rivers State and Mr. Godswill Akpabio of Akwa Ibom State, even though they are of the PDP lose in the gubernatorial election. Both men from what I saw and learned when I visited the two South-South states are offering good leadership and transforming their states through huge investments in human capital, health and infrastructure.
However, the results the people expect in those PDP states with incontrovertible evidence of deceitful posturing and failure of governance may not be met. This is because the principal factors that threw up the "Jonathan effect" namely the neutrality of the security forces and the independence of the umpire, the Independent National Electoral Commission (INEC), may be compromised in the upcoming elections. Whereas the integrity of INEC Chairman is not in question, one cannot vouch for the INEC officials in the states, some of whom reside in houses provided by the state governors. Some people are already expressing fears  that a place like Imo State where sachet water popularly called pure water, was reportedly thrown at Obasanjo by some Owerri residents while he was on a campaign outing with Ohakim in Owerri, which should really be seen as a symbolic expression of the dissatisfaction of Imo people nay south-easterners with the imposition of candidates on them by outsiders, no effort is being spared by the PDP to subvert the will of the people.
To substantiate their position, such people point to the generally held view  that Obasanjo's abhorrent image is still lurking menacingly around President Goodluck Jonathan, who they say works with a mindset that his 'goodluck' could not have been, but for the former's decision to make him vice president to late President Umaru Yar'Adua. Therefore, they posit that President Jonathan may acquiesce to the perpetration of electoral malfeasance in such places like Imo where the former president's ego has been bruised not just by the sachet water thrown at him, but by PDP's loss of the strategic Imo East senatorial seat to APGA even though they fielded someone who could pass in Nigerian parlance as a "big woman". Opposition parties, especially APGA and ACN, are already alleging that their members are being harassed by PDP thugs. I understand that they have made representations to the police authorities.
But it would be difficult for PDP to try any of their rigging tricks in states where CPC made a good showing in the National Assembly and presidential elections in the core North. The reasons for this are the ethnic, religious and regional realities stacked in favour of the Buhari-led CPC, with the attendant violent reaction from its supporters and sympathisers. It is believed, quite rationally too, that the backlash we are experiencing from the outcome of the presidential election will be a child's play should Buhari's CPC lose grip of the states where it defeated PDP in National Assembly and presidential elections.
To ensure that this does not happen, and sustain the tremendous image boost that Nigeria has received on account of the credibility of the electoral process so far, President Jonathan has the ultimate responsibility to ensure that the security forces are not used to intimidate voters and INEC officials during the gubernatorial and State Assembly elections on April 26, 2011. To begin with, the President should immediately direct the Inspector General of Police, Mr. Hafiz Ringim, to order police commissioners across Nigeria to disarm all vigilante groups who are nothing, but stand-by thugs for state governors and their associates. Perhaps, this should be done; in addition to suspending their operations for now and increasing military presence whose make-up should be officers and men from formations located outside the respective states.
It is important that these measures are taken to checkmate those with the intention of using thugs to intimidate their opponents, electoral officials, voters and perpetrate rigging through their many ingenious ways. The predictable consequence will be a breakdown of law and order and an unnecessary loss of lives and property. If the president vacillates in doing what is needed to avert dangers whirling around the remaining elections, the international community and the Nigerian people should hold him to account, and posterity will not forgive him.Until the gubernatorial and State Assembly elections are transparently and credibly conducted under an impartial arbiter, in an atmosphere devoid of intimidation and all manner of inducements, the endurance of "the Jonathan effect", which I postulated in my commentary of April 10, 2011, cannot be validated. Nkem Ekeopara is a columnist and special correspondent of USAfrica and CLASSmagazine Houston. He is based in Nigeria.
—-
The greatest Igbo ODUMEGWU OJUKWU's great farewell in Aba. By Chido Nwangwu   https://usafricaonline.com/2012/02/28/the-greatest-igbo-odumegwu-ojukwu-farewell-in-aba-by-chido-nwangwu
USAfrica: Ikemba ODUMEGWU OJUKWU's farewell in Aba, today February 28, 2012, reflected a fitting tribute, historically meaningful celebration, proper regard and deserving appreciation of the greatest Igbo, in my opinion, to have ever lived (like him or hate him).
I SALUTE Aba (aka Enyimba city), the robust and fearless town I was born, bred and raised, for giving the Ikemba, our Ochiagha, Gburugburu, Oka oburu uzo, dike na ndu ma n'onwu, mgbadike anyi, a hero's farewell.
To the Ikemba, may your valiant soul rest in peace and dignity.
We will, and I, Chido Nwangwu, will never forget to continue to tell my generation and the next about your towering courage through tempest and thunder; through sorrow, pain, tears, blood….
•Dr. Chido Nwangwu, Founder & Publisher of USAfrica multimedia networks, first African-owned, U.S-based newspaper published on the internet USAfricaonline.com; and recipient of several journalism and public policy awards, was recently profiled by the CNN International for his pioneering works on multimedia/news/public policy projects for Africans and Americans. http://edition.cnn.com/video/#/video/international/2010/07/29/mpa.african.media.bk.a.cnn.
• For seasoned insights and breaking news on these issues, log on to USAfricaonline.com and USAfrica powered e-groups including Nigeria360 at yahoogroups and USAfrica at googlegroups. Follow us at Facebook.com/USAfricaChido and Twitter.com/Chido247
News: At Ojukwu memorial in Dallas Texas, USAfrica's Chido Nwangwu challenges the Igbo nation to say never again like Jews.
Ojukwu trouble and Ikemba titles. By Chido Nwangwu
USAfrica: As Egypt's corrupter-in-chief Mubarak slides into history's dustbin.  By Chido Nwangwu.https://usafricaonline.com/2011/01/30/chido-nwangwu-as-egypt-corrupter-in-chief-mubarak-slides-into-historys-dustbin-egyptians-not-waiting-for-obama-and-united-nations/
Why Chinua Achebe, the Eagle on the Iroko, is Africa's writer of the century. By Chido Nwangwu, Publisher of USAfrica, and first African-owned, U.S-based newspaper published on the internet USAfricaonline.com https://usafricaonline.com/chido.achebebest.html
Tunisia, Egypt . . . Is Nigeria next? By Prof. Rosaire Ifedi
——
Why Chinua Achebe, the Eagle on the Iroko, is Africa's writer of the century. By Chido Nwangwu, Publisher of USAfrica, and first African-owned, U.S-based newspaper published on the internet USAfricaonline.com https://usafricaonline.com/chido.achebebest.html
USAfrica, and first African-owned, U.S-based newspaper published on the internet 
USAfricaonline.com
; The Black Business Journal, CLASSmagazine,  
PhotoWorks.TV
,  
AchebeBooks.com
, 
Nigeria360
, 
USAfricaTV
and several blogs, assessed by The New York TImes as the largest and arguably most influential multimedia networks for Africans and Americans. News@USAfricaonline.com. wireless: 1-832-45-CHIDO (24436). Office: 713-270-5500.