"I'm BLESSED" gospel video Charlie Wilson, ft T.I show timeless skills [USAfrica]
Charlie Wilson's timeless, creative skills are evident in this new gospel song  titled "I'm Blessed" – with superstar rapper T.I coming in to attract more of the younger demographics.

The performance was at a recent 2018 'ShowTime at Apollo' -hosted by Steve Harvey. Wilson gained world-wide respect and recognition as a member of the multiple platinum hits group Gap band.
He has shared his story of moving from being a millionaire to homeless and then picking up, changing his lifestyle and reorganizing….
In many ways, however different our circumstances, join me say to say [and sing] it, again: I'm Blessed!                                                                                                                                                                                                                                                                                                                                                                                                                                                                         By Chido Nwangwu, Founder & Publisher of USAfrica, USAfricaonline.com [first African-owned, U.S-based newspaper published on the internet], is completing a book titled "MLK, MANDELA & ACHEBE: POWER, LEADERSHIP & IDENTITY  Follow him @Chido247
USAfrica: Petition to rename street opposite Trump Tower the Barack Obama Avenue inches to target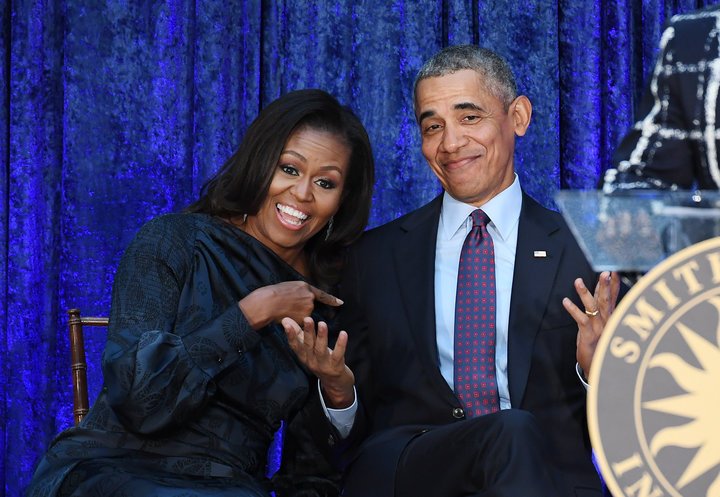 Evidently, "the thorny, combative paths of incumbent President Donald Trump and those of his immediate predecessor Barack Obama will not only cross but may, soon, permanently face each other", writes USAfricaonline.com Publisher Chido Nwangwu, a few minutes ago Saturday January 5, 2019.
This is as thousands of people continue to sign a new petition to rename part of New York City's Fifth Avenue after former President Obama.
The coordinators of the popular online petition, which has more than 12,414 signatures (as at this Saturday morning), states "We need 15,000" for the renaming of the block between 56th and 57th Streets in Manhattan "President Barack H. Obama Avenue."
They referenced a recent renaming of a stretch of highway in downtown Los Angeles after Obama, the 44th U.S. president.
"We request the New York City Mayor and City Council do the same by renaming a block of Fifth Avenue after the former president who saved our nation from the Great Recession, achieved too many other accomplishments to list, and whose two terms in office were completely scandal free."