Hurricane Harvey unleash catastrophe in Houston, parts of Texas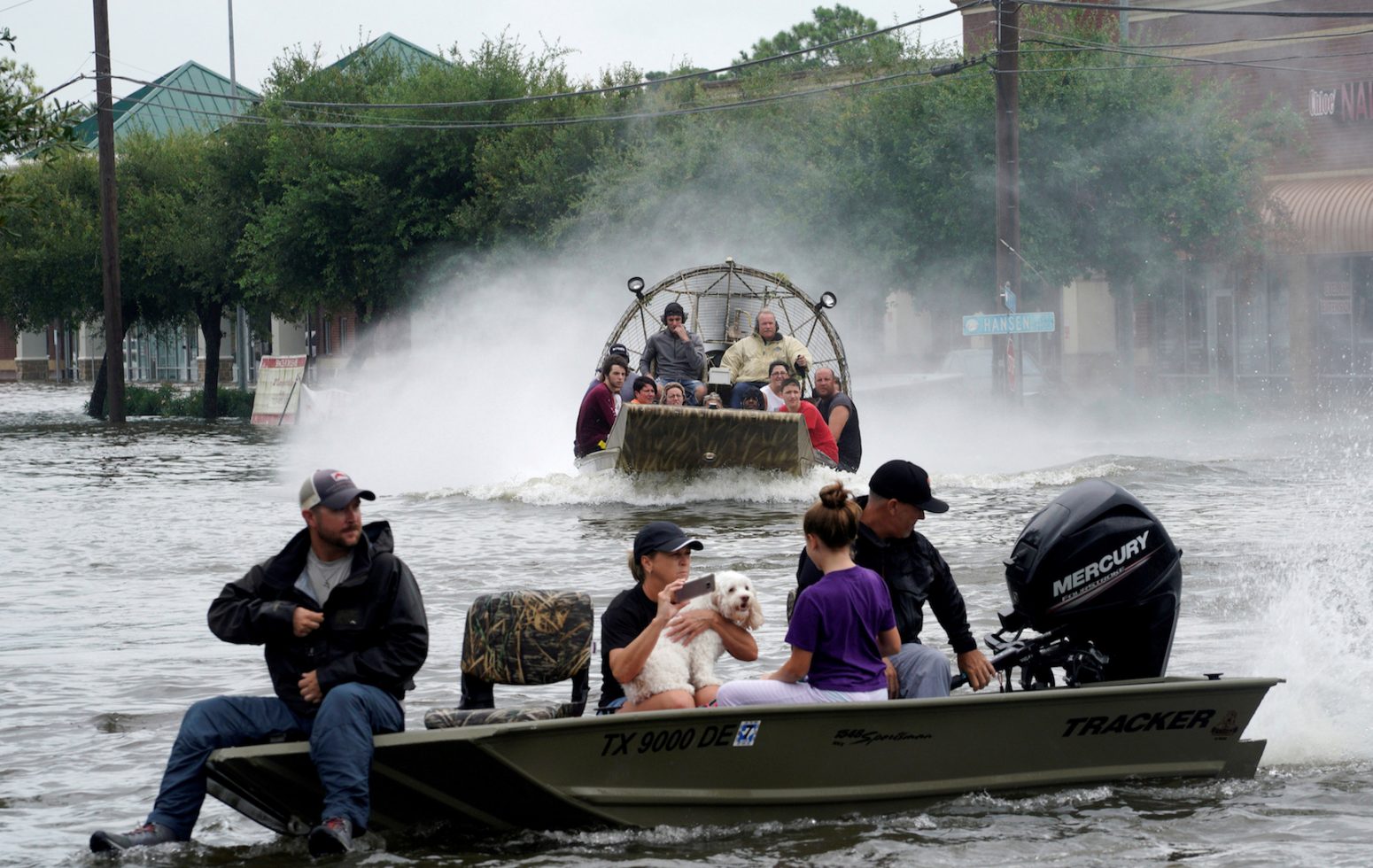 Houston/AP: Floodwaters reached the roof lines of single-story homes on Monday, and people could be heard pleading for help from inside as Harvey kept pouring rain on Houston after a chaotic weekend of rising water and rescues.
The nation's fourth-largest city was still largely paralysed, and there was no relief in sight from the storm that spun into Texas as a Category 4 hurricane, then parked itself over the Gulf Coast. With nearly 2 feet of rain still expected, authorities worried whether the worst was yet to come.
Water gushed from two reservoirs overwhelmed by Harvey as officials sought to release pressure on two dams that were at risk of failing from the immense floodwaters that have filled the city. The move aimed at protecting the downtown business district risked flooding thousands more homes.
Meanwhile, authorities continued plucking people from the floodwaters—at least 2,000 so far, according to police chief Art Acevedo.
At least 185 critical rescue requests were still pending on Monday morning. The goal is to rescue those people by the end of the day, Acevedo said.
With rain falling unabated, he said there was nowhere left for the water to drain.
"I'm not sure where the water is going because it's just so much that we can't really absorb more in the ground at this point," he told MSNBC's Morning Joe.
Harvey, which made landfall on Friday as a Category 4 hurricane and then lingered just off the coast as a drenching tropical storm, sent devastating floods pouring into Houston on Sunday. The rising water forced a mass evacuation of parts of the city and overwhelmed rescuers who could not keep up with constant calls for help.
As many as 50 counties are affected by the flooding, Federal Emergency Management Agency director Brock Long said on Monday. The rain and floods have been blamed for at least two deaths.
Emergency vehicles made up most of the traffic on Monday in downtown Houston. The normally bustling business district was virtually deserted. Many traffic signals did not work and most businesses were closed.
Residents living near the Addicks and Barker reservoirs—which were created to prevent flooding in downtown Houston—were warned on Sunday that a controlled release would cause additional street flooding that could spill into homes. The rising water and continuing rain put pressure on the dams, which could fail if the pressure is not relieved.
Harris and Fort Bend county officials advised residents to pack their cars on Sunday night and leave in the morning.
"When the sun comes up, get out," said Jeff Lindner, a meteorologist for the Harris County Flood Control District. "And you don't have to go far, you just need to get out of this area."
The Red Cross quickly set up Houston's George R. Brown Convention Centre and other venues as shelters. The convention centre was also used as a shelter for Katrina refugees in 2005. By Monday morning, it had already reached half its capacity.
More than 2,600 people had taken shelter there, said Ken Sandy, a shelter manager for the American Red Cross.
Red Cross officials estimated that the convention centre can accommodate roughly 5,000 people, although Sandy cautioned that the shelter had run out of cots and was waiting for more to arrive.
The Army Corps of Engineers started the reservoir releases before 2am on Monday—ahead of schedule—because water levels were increasing at a rate of more than 6 inches (15 centimetres) per hour, Corps spokesman Jay Townsend said.
Officials in suburban Fort Bend County issued mandatory evacuation orders late Sunday along the Brazos River levee districts as the river rose to major flood stage. The National Weather Service predicted that the water could rise to 59 feet (18 metres), 3 feet (90 centimetres) above 2016 records and what County Judge Robert Herbert called an "800-year flood level."
That much water would top the levees and carries a threat of levee failure, Herbert said.
On Sunday, incessant rain covered much of Houston in turbid, gray-green water and turned streets into rivers navigable only by boat. In a rescue effort that recalled the aftermath of Hurricane Katrina, helicopters landed near flooded freeways, airboats buzzed across submerged neighbourhoods and high-water vehicles plowed through water-logged intersections. Some people managed with kayaks or canoes or swam.
Volunteers joined emergency teams in pulling people from their homes or from the water. Authorities urged people to get on top of their houses to avoid becoming trapped in attics and to wave sheets or towels to draw attention to their location.
Long predicted that the aftermath of the storm would require FEMA's involvement for years.
"This disaster's going to be a landmark event," he said Sunday.
The weather service warned that the flooding will get worse in the days ahead and that the floodwaters will be slow to recede once Harvey finally moves on.
Up to 20 inches (51 centimetres) of rain could fall in the coming days, on top of the more than 30 inches (76 centimetres) some places have already seen, weather service director Louis Uccellini said on Monday.
Rescuers were giving priority to life-and-death situations, leaving many affected families to fend for themselves. And several hospitals in the Houston area were evacuated due to the rising waters.
Some people used inflatable beach toys, rubber rafts and even air mattresses to get through the water to safety. Others waded while carrying trash bags stuffed with their belongings and small animals in picnic coolers.
Houston mayor Sylvester Turner urged drivers to stay off the roads.
The deteriorating situation was bound to provoke questions about the conflicting advice given by the governor and Houston leaders before the hurricane. Gov. Greg Abbott urged people to flee from Harvey's path, but the Houston mayor issued no evacuation orders and told everyone to stay home.
The governor refused to point fingers on Sunday.
"Now is not the time to second-guess the decisions that were made," Abbott, a Republican, said at a news conference in Austin. "What's important is that everybody work together to ensure that we are going to, first, save lives and, second, help people across the state rebuild."
The mayor, a Democrat, defended his decision, citing the risk of sending the city's 2.3 million inhabitants onto the highways at the same time.
"If you think the situation right now is bad, and you give an order to evacuate, you are creating a nightmare," Turner said.
The Coast Guard deployed five helicopters and asked for additional aircraft from New Orleans.
The White House said President Donald Trump would visit Texas on Tuesday, accompanied by first lady Melania Trump.
Harvey was the fiercest hurricane to hit the US in 13 years and the strongest to strike Texas since 1961's Hurricane Carla, the most powerful Texas hurricane on record.
BrkNEWS #BokoHaram overruns army base; hundreds of soldiers missing in northern Nigeria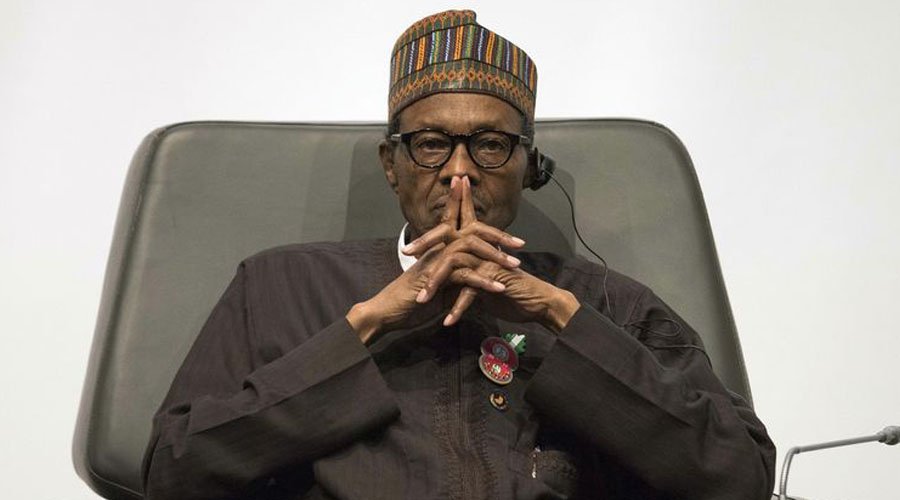 AFP: Hundreds of Nigerian troops are missing after Boko Haram jihadists overran a military base in the remote northeast, security sources said Sunday, in the second major assault on the armed forces in two days.
The militants invaded a base holding more than 700 soldiers in Yobe state — where they abducted over 100 girls from a school earlier this year — in an hours-long onslaught Saturday night, a military source told AFP on condition of anonymity.
Fewer than 100 soldiers have returned following the attack, which took place just 24 hours after Boko Haram fighters ambushed a military convoy in neighbouring Borno state on Friday.
The two assaults have highlighted the tenuous hold Nigerian forces have on the ravaged region despite claims by President Muhammadu Buhari's government that the country is in a "post-conflict stabilisation phase".
"Boko Haram terrorists attacked troops of the 81st Division Forward Brigade at Jilli village in Geidam district. The terrorists came in huge numbers around 7:30 pm (1830 GMT) and overran the base after a fierce battle that lasted until 9:10 pm," said the military source.
"The base had 734 troops. Currently the commander of the base and 63 soldiers have made it to Geidam (60 kilometres away) while the remaining 670 are being expected," he said, without elaborating on their possible fate.
"We don't know if there were any casualties among the troops. That will be known later," he said, adding that the base was new and the troops had recently arrived from Lagos, Nigeria's commercial capital.
A leader of a local anti-jihadist militia said the soldiers sustained casualties, but was unable to give a toll, attributing the attack to the Abu-Mus'ab Al-Barnawi faction of Boko Haram, which is known for targeting Nigerian forces.
"We learned that they drove from Lake Chad through Gubio (in nearby Borno state) and attacked the base," he said.
Geidam resident Fannami Gana said the jihadists "overwhelmed" the troops.
"We don't know the details of what happened but we learnt they were overwhelmed by hundreds of Boko Haram gunmen," said Gana.
Nigerian army spokesman Texas Chukwu said he did not know about the attack.
"I am not aware of the attack because (I) have not received information from there," Chukwu said in a text message to AFP.
On Friday, 23 Nigerian soldiers went missing after Boko Haram ambushed a convoy outside Bama, leading to the loss of several military vehicles.
According to a military officer, "around 100 terrorists" attacked the convoy.
The sophisticated attacks highlight the continued threat — and evolution — of Boko Haram, an Islamic State group ally, said Yan St-Pierre, counter-terrorism advisor and head of the Berlin-based Modern Security Consulting Group.
St-Pierre suggested the attacks could be because Boko Haram fighters are vying for control of the faction led by Abubakar Shekau, the long-time jihadist leader who is reportedly ill.
"When a near-mythical leader is on his way out there's always a battle to establish who could be next," said St-Pierre.
The attacks show the persistent threat of Boko Haram in the Lake Chad region, he said.
As the jihadists exploit rampant poverty in the region, the Nigerian army, which is overstretched and under-resourced, struggles to keep the insurgency in check.
"The supply of Boko Haram fighters is always there, either through kidnapping or economic reasons, they tap into a wide pool of personnel, they find a way to replenish their strength," St-Pierre said.
Buhari, a 75-year-old former military ruler, came to power three years ago on a promise to defeat Boko Haram.
But while there have been clear military gains since a counter-insurgency was launched in 2015, suicide bombings and raids remain a constant threat, particularly to civilians.
Boko Haram's Islamist insurgency has devastated the region since 2009, leaving at least 20,000 people dead, displacing more than two million others and triggering a humanitarian crisis.