USAfrica projects Obiano as RE-ELECTED GOVERNOR of Anambra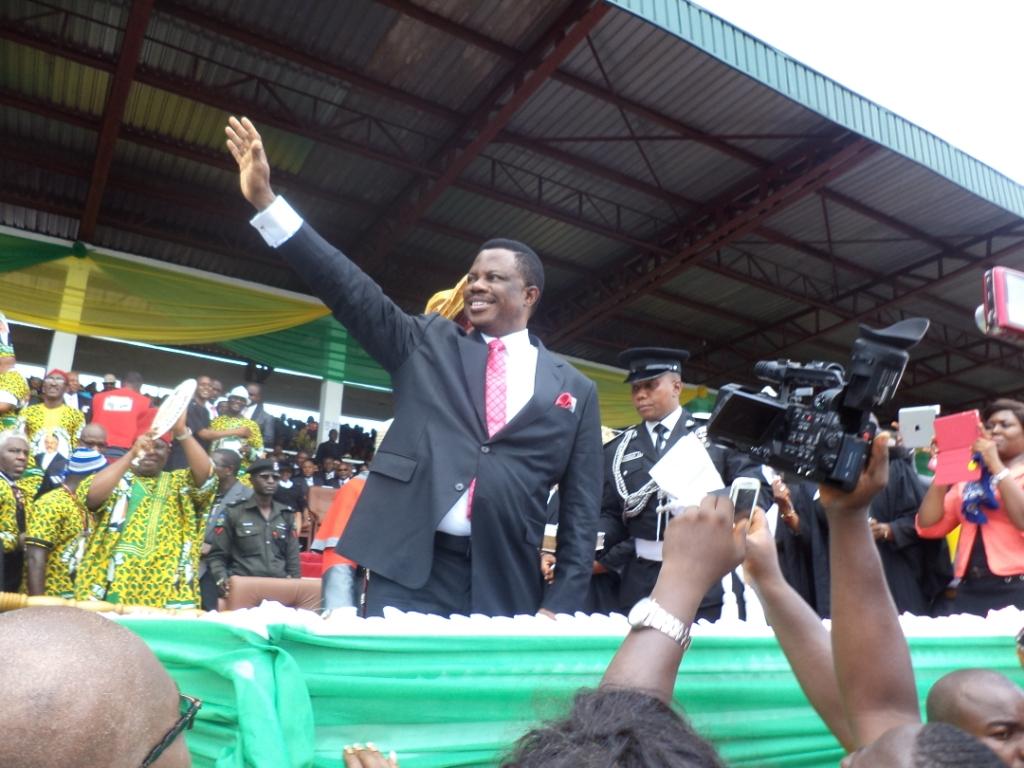 USAfrica projects Obiano as RE-ELECTED GOVERNOR of Anambra
Follow USAfrica  at Facebook.com/USAfricaChido , Facebook.com/USAfricaLive, Twitter.com/USAfricaLive/ and Twitter.com/Chido247
As the dust of partisan competition settles, votes tally and collation of ballots enter their final, critical hours in the hands of Nigeria's Independent National Electoral Commission, the international multimedia networks and public policy organization, USAfrica, is projecting the Anambra State Governor, Chief Willie Obiano of APGA, as reelected from today's election of November 18, 2017.
Obiano, a retired banker beat 35 other opponents, remarkably the candidates of the PDP Henry Obaze and Tony Nwoye of the APC.
Early returns show a widespread and deep-roots popularity of the APGA, inspired, in part, by the party's late but charismatic leader Ikemba Odumegwu Ojukwu.
Meanwhile, APGA leaders have warned the INEC to announce the accurate votes and avoid being influenced by President Buhari's party, the APC.
Obiano's victory is a double-barrel blow to his former political god-father Peter Obi. He bolted APGA to join the PDP.
USAfrica is the first organization to name Obiano Nigeria's Governor of the Year 2014, "based on the USAfrica Governance Index  for combining effective management, practical results and grassroots social responsibility since the blast of his Anambra Governorship whistle on March 17, 2014."
On the reasons why Obiano won the 2017 elections, the Founder of USAfrica and the  first African-owned, U.S.-based professional newspaper published  on the internet, USAfricaonline.com, Dr. Chido Nwangwu, notes, in part, that "since taking over the mantle of leadership of Anambra State, the banker turned politician has, with purposeful zeal attracted investments. Second, with the courageous heart of a bull, he confronted the criminals and miscreants who had unleashed mayhem and gripped the peace loving people of the state in the throes of trepidation, fear and death. I believe security is everything! Obiano challenged and has, so far, subdued most of the bandits and their infrastructure with his battle coinage 'Operation kpochapu' and deployment of crime fighting assets. Third, Obiano's victory was enhanced by the fact that the Igbo everywhere saw APGA as a home, a safe political home away from the serial, definable hostilities against the Igbo by Buhari and his clique."
For more info and updates, log on to www.USAfricaonline.com.                                               contact: Dr. Chido Nwangwu wireLess +1-832-452-4436.  Chido247@Gmail.com
USAfrica: Obama to deliver 2018 Nelson Mandela memorial lecture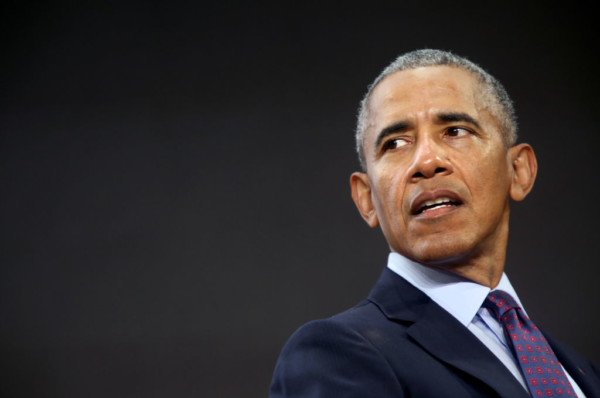 Special to USAfrica [Houston] •   USAfricaonline.com  •  MLKMandelaAchebe.com
Former President of the U.S., Barack Obama, will deliver the annual Nelson Mandela memorial lecture in Johannesburg in July 2018. It is one of the highlights of the events marking 100 years since the globally acclaimed statesman and first President of the post-apartheid, multiracial South Africa was born.
In a statement, Sello Hatang, head of the Nelson Mandela Foundation, enthusiastically affirmed
"we will be looking forward to hosting him as he will be addressing this esteemed Nelson Mandela annual lecture."
Hatang noted the Mandela foundation preferred a keynote speaker with "an Africa heritage" to "deal with issues of democracy", globally. By Chido Nwangwu  @Chido247  
"I'm BLESSED" gospel video Charlie Wilson, ft T.I show timeless skills [USAfrica]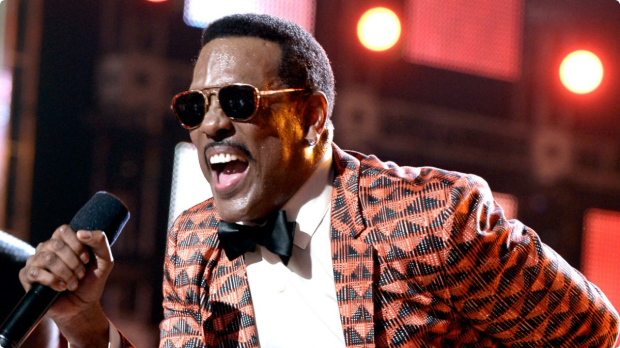 Charlie Wilson's timeless, creative skills are evident in this new gospel song  titled "I'm Blessed" – with superstar rapper T.I coming in to attract more of the younger demographics.

The performance was at a recent 2018 'ShowTime at Apollo' -hosted by Steve Harvey. Wilson gained world-wide respect and recognition as a member of the multiple platinum hits group Gap band.
He has shared his story of moving from being a millionaire to homeless and then picking up, changing his lifestyle and reorganizing….
In many ways, however different our circumstances, join me say to say [and sing] it, again: I'm Blessed!                                                                                                                                                                                                                                                                                                                                                                                                                                                                         By Chido Nwangwu, Founder & Publisher of USAfrica, USAfricaonline.com [first African-owned, U.S-based newspaper published on the internet], is completing a book titled "MLK, MANDELA & ACHEBE: POWER, LEADERSHIP & IDENTITY  Follow him @Chido247
USAfrica: Novelist Chimamanda reveals she was sexually assaulted at 17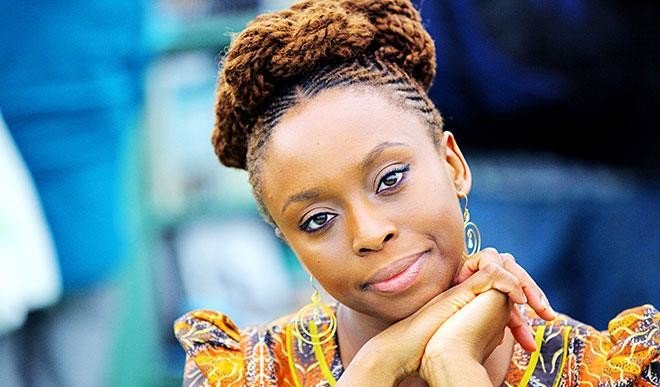 Special to USAfrica [Houston] • USAfricaonline.com   @Chido247
Award-winning novelist and author of Half of a Yellow Sun, Chimamanda Ngozi Adichie, has revealed that she was sexually assaulted at the age of 17 by "a big man" in the media in Lagos, Nigeria.
She was born on September 15, 1977 in Enugu. She revealed this during an address at the 2018 Stockholm Forum for Gender Equality. 
Chimamanda recalled how she had taken a book of poems she wrote to a "big man in the media" so he could support her in publicizing that work but the yet undisclosed man sexually assaulted her he slipped his hand under her shirt and bra, then squeezed her breast. "I was so taken aback that I did nothing for seconds", she said. Then, I pushed his hand away, but gently, nicely, because I didn't want to offend him.
"Later that day, I broke into a rash on my chest, my neck, my face, as though my body were recoiling, as though my body were saying what my lips had not said."
"I felt a deep loathing for that man and for what he did. I felt as if I didn't matter, as if my body existed merely as a thing to be done with as he wanted. Yet, I told no one about it. And I kept talking to him, being polite, hoping he will help with my book."