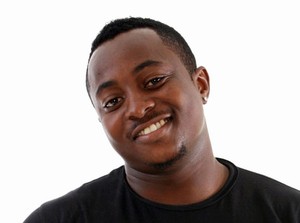 Nigeria's 27-year-old Kevin Chuwang wins Big Brother Africa, plus $200,000
Special to USAfricaonline.com
By Sibongile Mashaba
Kevin of Nigeria won the Big Brother Revolution reality show last night. He won the South African rand R1,6million ($200,000) on offer to end a show of nerves from four other house-mates who had remained with him after several others were evicted during the past three months.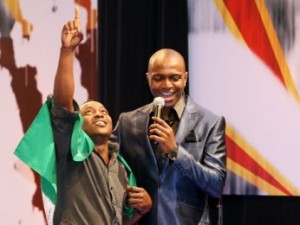 As soon as Kevin was announced the winner, second runner-up Emma from Angolan screamed: "I told you. I told you. Come and give me a hug."
Kevin said: "I'm speechless. I was born for TV. I just had to be me in the house. I did nothing else extraordinary. It helps to be yourself in front of people. The viewers saw that.
"A big thank you to all Africans who voted for me. I believe in you the same way you believed in me. I won't let you down as I move on into the future."
A cheque was brought on stage, and only then was Kevin's name put on it . Asked what he was going to do with the money, Kevin said: "I have a lot in mind. I just want to let the light shine on me for a while."
Emma said she knew that Kevin would win and was happy. "I told him earlier that he was going to win the money."
Eleven countries voted for Kevin. There was so much tension in the house as the housemates waited to hear who the winner was. For two hours, they sat in the living room quietly, starting small conversations.
At 7.55pm, Nkenna, also from Nigeria, was evicted from the house, leaving four housemates in the running for the big prize.
Asked what it felt like to be in the "big five", Nkenna said: "I feel like a superstar." A few moments later, Mzamo from Malawi was evicted. "I believe Africa kept me in the house because I was genuine," she said.
Namibia's Edward was also not Africa's favourite contestant and was the third to be evicted.
This year's Big Brother Revolution was filled with twists. It had 45 contestants. At the beginning of the show, the male housemates were the first to go into the house. After a few weeks, Big Brother brought the female housemates in to join the boys and the game began.
While in the house, the contestants showed off their acting and football skills, among others. American hip-hop star Bow Wow wowed the crowds at the final show last night.                     ref: December 7, 2009/The Sowetan/