Mammogram and Breast Cancer test controversy: Liberian-American women on USAfricaPoll
Special to CLASSmagazine, Houston and USAfricaonline.com
By Lorraine Mason, CLASSmagazine correspondent
As the debate on the appropriate time and schedule for mammography continues, USAfricaonline.com and CLASSmagazine contributor Lorraine Mason interviewed some people on the issue, and references the input of the U.S. Preventive Service Task Force (USPSTF), an independent panel of experts in primary care and prevention, convened by the Department of Health and Human Services.
Allyson Brown Sirleaf, daughter-in-law of Liberia's President Ellen Johnson Sirleaf, lent her voice to the discussion despite being miles away in Liberia.
The panel's findings resonated far beyond these American shores.  Allyson shared with USAfrica that she has "cystic breasts, therefore, mammograms are never clear the first time."  She believes "mammograms are important for every woman. They assure that your breasts are clear of cancer symptoms…and are particularly necessary for those who have members of their families with breast cancer."
On November 19, 2009, the USPSTF made public their  now controversial recommendations on breast cancer screening as being:
• against routine screening mammography in women aged 40 to 49 years. The decision to start regular, biennial screening mammography before the age of 50 years, it argues, should be an individual one and take patient context into account, including the patient's values regarding specific benefits and dangers.
The USPSTF recommends biennial screening mammography for women aged 50 to 74 years.
The USPSTF concludes that the current evidence is insufficient to assess the additional benefits and harms of screening mammography in women 75 years or older.
The USPSTF recommends against teaching breast self-examination (BSE).
The USPSTF concludes that the current evidence is insufficient to assess the additional benefits and harms of clinical breast examination (CBE) beyond screening mammography in women 40 years or older.
Diana Petitti, MD, MPH, is the Vice Chair, U.S. Preventive Services Task Force.
In light of the upheaval stirred up by this controversial finding it is not surprising that women would want to add their voices to the discussion.  USAfricaonline.com and CLASSmagazine special correspondent asked Liberian and American women of all ages about their opinion on the panel's recommendations:
Jules Norman Maloy of Conyers, Georgia who lost a best friend to breast cancer three years ago at the age of 47, noted that she has been screening for breast cancer for the past seven years starting at the time when her friend was first diagnosed. "My thoughts are, there should not be an age limit put on screening.  Family history and other factors should be considered… mammogram should be an annual screening as part of a physical."
Vivian Ward who lives in Houston, Texas, believes women should have their "first screening by age 40 and annually thereafter, especially when there is a history of breast cancer."
Merle Harmon of Tyron, Georgia said while she had not paid particular attention to the findings since she believes "there are many underlying motives behind these studies and releases."  She noted further that "I'm one that is in control of my health and will certainly not let the studies and opinions influence how I care for myself…"
Barbara Darby Benson of Northern Virginia stated unequivocally that she believes it is "absolutely preposterous [for the panel] to make such a finding.  She also believes "research should show that breast cancer is increasingly found in younger women mostly due to their own initial findings from self examination."   Noting her frustration with the panel's findings, Barbara said the age for when a woman gets her first mammogram should be lowered, not raised.  "As a woman who cares for her body, I will continue to do self examinations and demand that I get my yearly mammograms as I have been doing for the last seven years."
Lisa Houston believes the time for "caring for others have come to a halt."  Moreover, she stated, "mammogram is not a fad nor is it a want, but a necessity." To withhold screening, she believes is the equivalent of "being asked not to get sick because the doctors won't perform surgery." So she would pose one simple question to the panel, "Do You Want Me To Die?"
Jurudoe Martin of Willingboro, New Jersey gave her age as 47 and said "I have been getting a mammogram since I turned 40.  I will not change that or tell my daughter to do anything differently."
Cecelia Armena King, resident of Northern Virginia described the panel's findings as "a cut-back and a two-edged sword  brought on by the economic times the country finds itself in and as such, the need to cut back on benefits somewhere."  Her thought is that "the government wants to cut back the testing at age 40 because the majority of patients have tested negatively at that age." However, she believes "testing at an early age is imperative if you're in a family or live in a location that is at high risk for cancer." Cecelia thinks there is money to be saved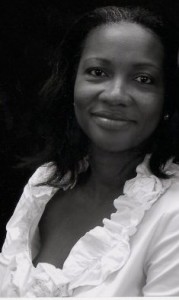 from not having tests that result in negatives further draining the health care system.
Of the eight women who responded to the USAfrica poll, Cecelia was the single respondent who found justification in the panel's findings.  "Our healthcare system is drained," she said, "and we will have to make many more of these kinds of decisions in order for more people to get basic health care…as long as there will be exceptions for people who are at high risk."
"So, what does this mean if you are a woman in your 40s? You should talk to your doctor and make an informed decision about whether a mammography is right for you based on your family history, general health, and personal values."
Your responses are welcome. Lorraine (in black n white pix) will feature more USAfricaPoll issues in the news reports exclusively for USAfricaonline.com and CLASSmagazine. News@USAfricaonline.com and Class@Classmagazine.TV