USAfricaBooks: 'Getting to the Top no matter what happened to you at the Bottom' – versatile ways of Okechukwu Ofili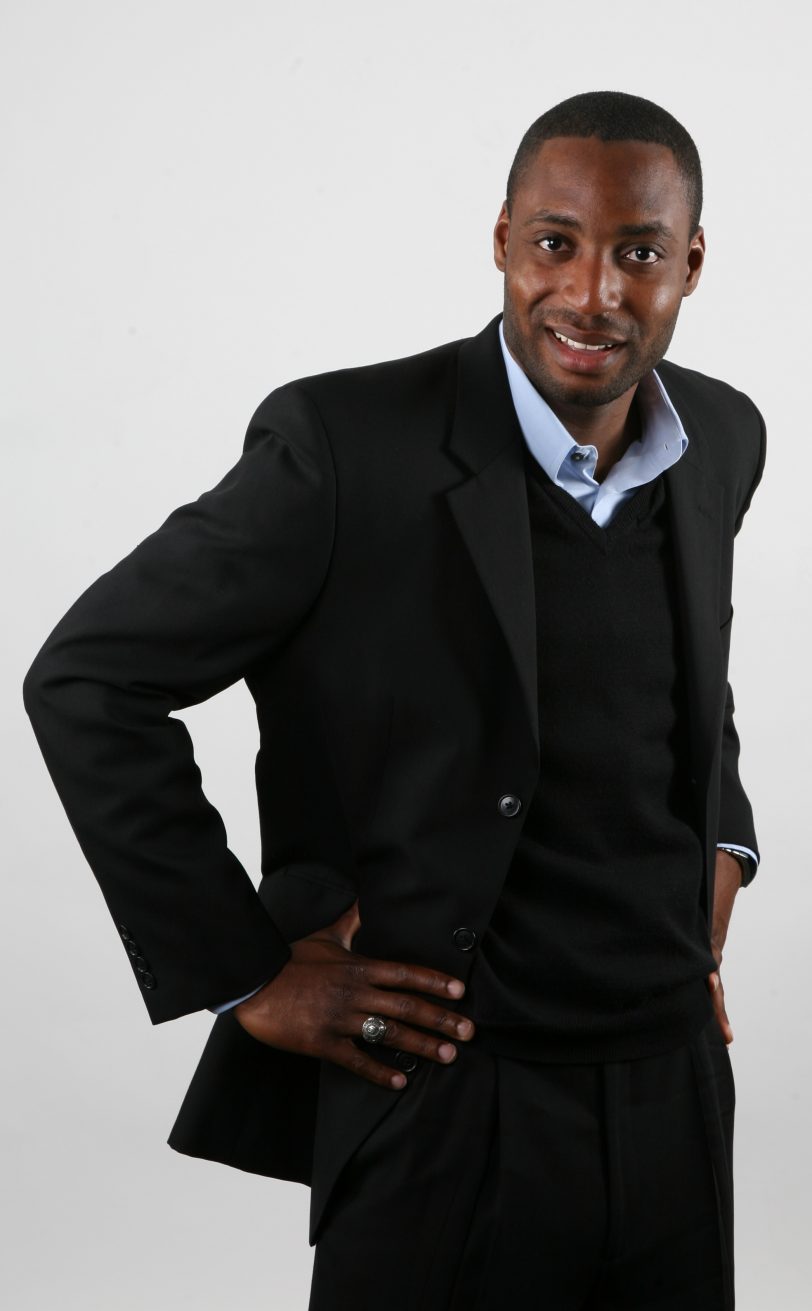 USAfrica & CLASSmagazine Profile Q&A: 'Getting to the Top no matter what happened to you at the Bottom' — the versatile ways of Okechukwu Ofili
——
Author, mechanical engineer, graduate of the University of Houston, speaker and sketch artist now based in Nigeria, OKECHUKWU OFILI was recently interviewed (on December 23, 2010 and January 9, 2011) covering a broad range of issues by Chido Nwangwu, the Founder & Publisher of USAfrica, AchebeBooks.com & CLASSmagazine, Houston. Here are excerpts:
1. USAfrica/CLASSmagazine/Chido:  What motivated you to become a writer?
Ofili: Ironically, my earliest memory of writing was when I failed my 1992 secondary school entrance exam because I failed the English composition section. So growing up I have always had an acidic relationship with writing. But that relationship will eventually evolve into an addiction rather accidentally…. Every week I would share a personal lesson or intriguing experience that happened to me with a few friends via email. The emails were so popular that when I forgot to send them out, I was immediately reminded by at least a dozen of my friends. Overtime the emails grew from a few hundred people to a few thousand people and birth the creation of my blog site ofilispeaks.com. The emails are now sent out every month to an email list of over 5000 people in over 20 different countries! The contents in this email led to the creation of my first book, 'How Stupidity Saved my Life.'
2.    Your first book, 'How Stupidity Saved my Life', has a rather intriguing and provocative title what informed it and why?
Ofili: I realized early on that many of my lessons/learning in life came from silly mistakes I made growing up. From failing my secondary school entrance exam to losing all my money in the stock market…But through all my mistakes I found powerful lessons that changed my life for good…hence the title 'How Stupidity Saved my Life.'
3.    How is the book doing in terms of sales and leverage?
Ofili:  1000 copies of the book have been sold in less than 6 months, which is quite impressive for a self-published book with no major publishing company behind it.
4.    I understand you are planning to make the major move to Nigeria for your writing and creative efforts. You will then reside and operate from Nigeria. Share with USAfrica and CLASSmagazine readers why you are moving and the strategic considerations.
Ofili: In January of 2011, we are going to be shipping over 500 copies to the Nigerian market to test the market. We currently have a contract that will see the book placed in book stores around Lagos and Abuja, and also featured in Nigerian magazines, radio and tv. At the end of the day we hope to find a publishing or distribution company in either the US or West Africa that can help with mass marketing of the book.
5.    How do you see the reading habits of the Nigerian and African communities, at home and here in the U.S.?
Ofili: I won't say that I have observed a discrepancy between the African community at home and those in the US. What I have observed however is a discrepancy between the reading habits of Americans and Africans in general. In Africa we tend to read a lot more fiction than the average American. That is not to say that there are not exceptions, but I tend to see a lot of Africans focused on fiction over non-fiction. That is why you have a lot of best selling African magazines coming out with 90% pictures and 10% content, because African are interested in the imaginary lifestyles of the rich versus the reality of their environment. Which is why I admire CLASSmagazine and other African magazines of that nature who focus on content (non-fiction) versus simply pictures. Because if a continent or nation focuses on only fiction and pictures we desensitize ourselves about the harsh reality of our world and are not armed with knowledge to counter poverty and abuse.
6.    How about the other aspect of your creative efforts, sketching. I have seen several of those and I am very impressed. How's that doing?
Ofili: Actually that is going extremely well. I have had requests for posters, postcards and t-shirts of the illustrations. It is actually a surprised blessing. I began drawing simple sketches of things that I observed around me. Initially they were drawn to make people laugh, but over the years they have become a source of inspiration for people to help push them towards their potentials. My most popular sketch is called "I Believe," which sketch consists of all the rejections/failures I encountered growing up. But out of all the negativity, it has one phrase that stands out high-lighted, the phrase is I Believe in Me. Those words pushed me through my failures and have been able to help others push through theirs. I regularly feature them during my speaking engagements and presentations.
7.    Plus, you're a public speaker, how well are you booked and what major events and experiences have you had; which did you enjoy the most?
Ofili: What a lot of people don't realize about me is that I am actually a full time Engineer. Which causes me turn down a lot of speaking engagements because it clashes with my full-time job schedule. But on average I get anywhere from 1 to 3 major speaking engagements per month. One of my most poignant experiences came after a presentation at an Atlanta University. I had just finished giving my keynote presentation 'Getting to the Top no matter what happened to you at the Bottom'  when a young student came over to the book signing table in tears…crying. She talked about how she was struggling financially in school and how being an immigrant made her situation all the more difficult. She connected with and related with the stories I shared on my struggles. Situation like this remind me about the pact that I made to do what I could do to help ensure that students did not have to worry about finances while in school, which is why I created the chaynge.org scholarship initiative that provides scholarships to students that are not based on academics but on their creativity and need. I created the chaynge.org organization.
8.    You are one of the leaders of the younger generation of Africans in the U.S., how do you assess that generation's efforts to serious and viable activities to advance the community? Ofili:  You only have look at the current situation in Ivory Coast to see what the issue is with Africa's current generation of leaders….power addiction. The older generation sees political power as a lifestyle to help themselves versus serve the people so they are eternally wanting to remain in power. But if they truly served the people with their time and effort as they should, they will not even want to remain there forever. Which is why I like this upcoming generation. A generation that believes that change does not necessarily need to be made by politicians but by citizens. So they are involved in a host of charity organizations do what they can to help their country. This is where I see the real difference and hope for Africa. Because when they get into power they will remember they are there to serve the people and not themselves!
9.    What are your hobbies? Who are your favorite artistes and writers?
Ofili: I am addicted to soccer! I play a soccer game on average 2 to 3 times a week. My other hobbies include blogging and small business marketing. I am always excited to study ways to market an upcoming business to compete with the greats. Which is why I am currently working on my second book 'How to knockout the Competition without hurting the clients.'
My favorite artist is Fela, because he spoke the truth even when it was inconvenient to do so. Almost everything he said about Nigeria (shuffering and shmiling) is still happening today, which is ironic years after his death. Truly a talent!
10. What fundamental ideas and motto guide you?
Ofili: I would write something philosophical or complex, but the truth is that my main guiding motto in life is simply getting stuff done and fast. I believe that is what separates the successful from the unsuccessful. I personally know people who have been talking about the same idea for 10 years but have never executed it, because of a fear of failure. I tell people to forget failure, because failure is inevitable. However what is not inevitable is trying, if you don't do it…nothing will happen. Successful people know so they keep trying and trying…till they get stuff done! Remember my thoughts that "It might take an eternity to build your wings, but if you never take that leap you'll never fly!" ©2011 USAfrica/CLASSmagazine/ChidoNwangwu/
——-
Why Chinua Achebe, the Eagle on the Iroko, is Africa's writer of the century. By Chido Nwangwu, Publisher of USAfrica, and first African-owned, U.S-based newspaper published on the internet USAfricaonline.com https://usafricaonline.com/chido.achebebest.html
Tunisia, Egypt . . . Is Nigeria next? By Prof. Rosaire Ifedi
USAfrica: As Egypt's corrupter-in-chief Mubarak slides into history's dustbin….  By Chido Nwangwu.
USAfrica: Buhari to debate Atiku, Moghalu on January 19; rising Sowore not listed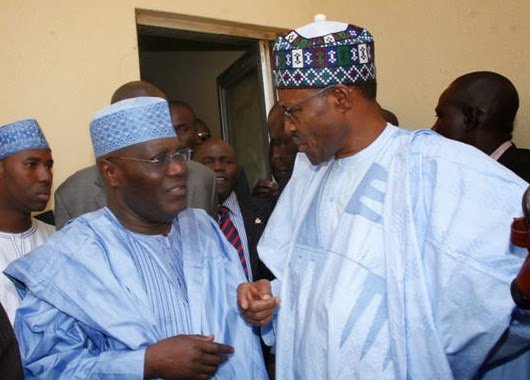 As the countdown to the February 2019 presidential elections in Africa's most populated country continues, Nigerian Elections Debate Group (NEDG) and the Broadcasting Organisations of Nigeria (BON) have announced the "names of political parties" that they have pre-qualified to participate in the 2019 vice presidential and presidential debates.
The Executive Secretary of the NEDG, Eddie Emesiri, listed the parties as the following: Allied Congress Party of Nigeria (ACPN), Alliance for New Nigeria (ANN), All Progressives Congress (APC), Peoples Democratic Party (PDP) and Young Progressives Party (YPP).
The Presidential debate will hold on Saturday, January 19, 2019 while the VP debate will be in Abuja on Friday, December 14, 2018.
President Buhari, a retired army general who does not warm up to contrary even if helpful views, USAfrica notes, will have the opportunity of counterpoint exchanges with his 2015 former ally Atiku Abubakar, and especially from the  former deputy Governor of Nigeria's Central Bank Prof. Kingsley Moghalu. 
Significantly, the debate excludes Omoyele Sowore, the activist-journalist and young candidate who is among the top canvassers and most travelled candidates (inside and outside Nigeria) in search of votes. By Chido Nwangwu, Founder & Publisher of USAfrica [Houston] and USAfricaonline.com
https://usafricaonline.com/2018/05/19/usafrica-why-saharareporters-sowores-disrupt-the-nigerian-system-message-is-gaining-momentum-by-chido-nwangwu/
Global Terrorism Index ranks Nigeria, Somalia and Egypt among the worst hit.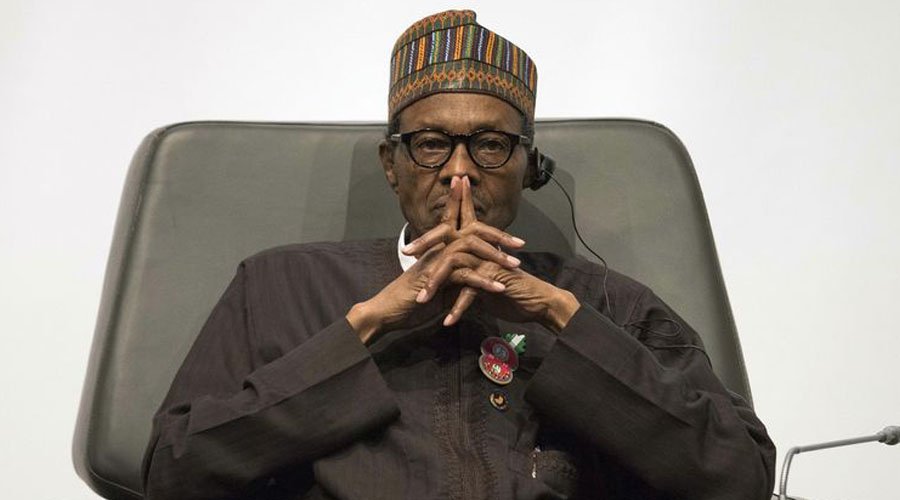 The Global Terrorism Index for 2018 has been released by the Institute for Economics and Peace, which recorded 3 African countries of Nigeria, Somalia and Egypt among the worst hit. Iraq's almost daily blasts placed it at the top, followed by Afghanistan, Nigeria, Syria, and Pakistan.
The GTI found that "the global impact from terrorism is on the decline, it also shows that terrorism is still widespread, and even getting worse in some regions."
The United States is at number 20.
The Index ranked 138 countries based on the severity of terror attacks throughout 2017, and found that "The total number of deaths fell by 27 percent between 2016 and 2017, with the largest falls occurring in Iraq and Syria. The overall trend of a decline in the number of deaths caused by acts of terror reflects the increased emphasis placed on countering terrorism around the world since the surge in violence in 2013."
"In the Maghreb and Sahel regions of Northern Africa, there has been a resurgence of terrorist activity in the past two years, most notably of al-Qa'ida. As of March 2018 there were more than 9,000 members of terrorist groups active in the region, mostly concentrated in Libya and Algeria," it noted.
The GTI assessed the total global economic impact of terrorism at almost $52 billion.
USAfricaonline.com notes that the attacks by Nigeria's Boko Haram and its affiliates mainly in the north east and exponential rise in the violence unleashed by the Fulani herdsmen negatively affected the country. By Chido Nwangwu @Chido247
Nigerian army posts Trump video to justify shooting muslim Shiites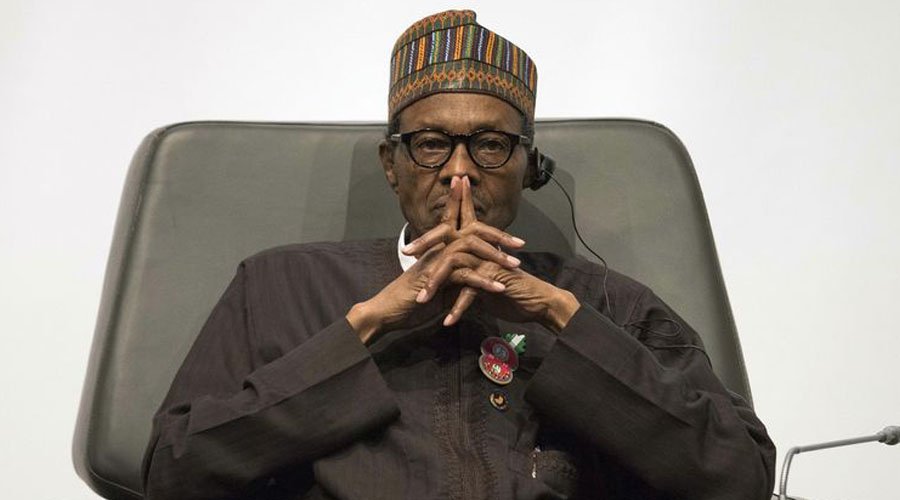 Nigeria's army (has) posted a video of US President Donald Trump saying soldiers would shoot migrants throwing stones to justify opening fire on a Shiite group (last) week.
In the video, Trump warns that soldiers deployed to the Mexican border could shoot Central American migrants who throw stones at them while attempting to cross illegally.
"We're not going to put up with that. They want to throw rocks at our military, our military fights back," said Trump in remarks made on Thursday.
"I told them (troops) consider it (a rock) a rifle. When they throw rocks like they did at the Mexican military and police, I say consider it a rifle."
Nigeria's defence spokesman John Agim told AFP that the army posted the video in response to criticism that its security forces had acted unlawfully.
The Islamic Movement of Nigeria (IMN) said 49 of its members were killed after the army and police fired live bullets at crowds who marched near and in the capital Abuja. The army's official death toll was six.
Amnesty International said Wednesday it had "strong evidence" that police and soldiers used automatic weapons against IMN members and killed about 45 people in an "unconscionable use of deadly force by soldiers and police".
The United States embassy in Nigeria said Thursday it was "concerned" and called for an investigation.
"The video was posted in reaction to the Amnesty International report accusing the army of using weapons against pacifist Shiite protesters…. Not only did they use stones but they were carrying petrol bombs, machetes and knives, so yes, we consider them as being armed," said Agim.
"We intervened only because the IMN members are trying to harm our people, they are always meeting us…at security check points and trying to provoke us, they even burned a police vehicle."
Nigeria, Africa's largest economy, is almost evenly split between a mostly Muslim north — which is predominantly Sunni — and a largely Christian south.
Experts have warned the government that a heavy-handed response to the group risks sparking conflict in a volatile region where poverty is widespread.
IMN leader Ibrahim Zakzaky has been in custody since 2015, when an army crackdown killed 300 of his supporters who were buried in mass graves, according to rights groups.
Zakzaky is facing a culpable homicide charge in connection with the 2015 violence. He remains in jail despite a court order granting him bail.
On Thursday, 120 of 400 IMN members arrested by police on Monday were  charged with "rioting, disturbance of public peace and causing hurt," said a court official in Abuja on Friday.
According to court documents seen by AFP, the IMN members had been ordered to disperse but they "refused and started throwing stones at the police officers and other members of the public and thereby caused them bodily harm".
All the suspects pleaded not guilty and were granted bail with the court hearing to resume on December 5.