USAfrica: Is Trump justified to label Nigeria a "shit hole" country? By C.K Ekeke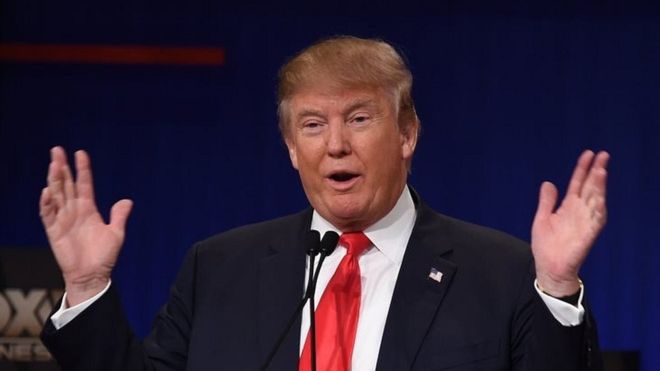 Special to USAfrica (Houston) USAfricaonline.com • @USAfricaLive
My position is that the Nigerians and other Africans protesting against President Trump's "shit hole" comment and writing all manner of nonsense on social media platforms are cowards.  They should rather protest against their rulers who treat them as less than humans. Look at Nigeria.  Since Buhari came into office, the radical Islamic Fulani herdsmen have been roaming  around various communities in Nigeria – especially in Middle Belt, Southwest, Southeast and Southsouth regions with their AK47,  assorted weapons and with impunity — destroying farms lands, raping young girls including married women, mothers, and massacring innocent and helpless citizens.
Into the second week of January 2018, the U.S. President Donald J. Trump, reportedly, called out African nations as "shit hole countries." Trump expressed preference for immigrants from European countries like Norway and opposed to African immigrants as not the kind of immigrants he wants anymore into the United States of America.
President Trump, a man who now sits in the Oval Office has been exposed to the rot of these countries. And so, he has rightly called out Haiti, El Salvador and Africa with Nigeria leading the pack as "shit hole" countries. Trump is absolutely correct.  Nigeria and most of Sub-Sahara Africa are truly shithole nations.
The 'shithole' comment may have infuriated many. Some people have spoken out and even condemned the manner in which this global leader has described a continent that ought to be the richest on the planet but because of bad leadership, incompetence, greed, selfishness, stupidity, cowardice, hate, etc., it has remained a bloody squalor, where lives are reduced and caged like animals.  Even animals will not live and suffer what millions of human beings suffer in Nigeria and across Africa.
 You must understand that Trump is not your typical politician.  He's not a politically correct leader.  The man has seen the corruption, lawlessness, the illegality, barbarism, evil, wickedness, and all manner of atrocities that African rulers have subjected their people to.  He has seen the suffering, poverty, wretchedness, evil and sheer wickedness of the African people, and he could not find a politically correct word to describe their situation than to tell the U.S. lawmakers that he does not want these poverty, diseased stricken people from these shithole countries to be making their way to America anymore.  America, according to him needs educated, civilized and healthy White people from Northern European countries like Norway, Portugal, Sweden, Finland, Austria, etc.  In fact, he does not even wants people from Western Europe because they are now in bed with Islam.
In Buhari's Nigeria, none of these murderers and barbaric Fulani herdsmen has been arrested talk less being punished for their heinous crimes against humanity.
Yet, we have a President who swore an oath to defend the Constitution of Federal Republic of Nigeria and defend her sovereignty. President Buhari and his lawless Attorney General, Chief Justice and murderous Military quickly tagged the Indigenous People of Biafra (IPOB) a terrorist organization and proscribed their peaceful freedom activities in Nigeria.  Yet, Buhari and his Fulani mafia militants have refused to tag Fulani herdsmen as terrorists.  According to them, Fulani herdsmen are common criminals.  In fact, there is credible evidence that the Fulani recruited in the military are the ones masquerading as Fulani herdsmen and Boko haram going around and slaughtering armless, helpless and unprotected innocent Nigerian citizens – mostly Christians and Biafran people.
Just look at the massacre of innocent church worshippers in Rivers State recently on New Year's Day Service.  What about the barbarism and mayhem being perpetrated against the Christian population of Benue, Plateau, Kaduna, Kogi States and others.  Yet, Gowon, IBB, Obasanjo and others, who feel entitled to rule Nigeria because they fought the civil war are not saying anything while Christians are being decimated and the conquered territories are turned into Islamic occupation.
The satanic plan to turn entire Africa into an Islamic continent is ongoing.  Nigeria, Kenya, Ghana, South Africa and few other ones are the key targets.  As I write, a tiny Islamic population in Ghana, Kenya, and South African are beginning to push for Sharia and Islamic laws.
After the killings in Rivers and Benue States, rather than arrest and punish these murderous Fulani herdsmen, the federal government is talking about creating "grazing-Cattle colonies" – which is an attempt to resurrect grazing bill which failed in the National Assembly and Senate.
Despite all of our education and bright people in Nigeria and in Diaspora, we cowardly and foolishly elected a man whose first leaving certificate is still in doubt.  We elected a man who feels entitled to rule Nigeria because he fought and won the civil war.  But now, we know that's not the only reason he ran for president for four times until he was imposed upon us.  He wants to destroy Nigeria by turning her into a thoroughly Islamic country.
The U.S. President is absolutely correct, Nigeria is callously lawless, fantastically corrupt and a shithole nation.  Nigeria is a failed State and needs to be dismembered.                 •Dr. Ekeke, a theologian, is a contributing columnist for USAfricaonline.com
USAfrica: Atiku's America trip boosts U.S assessment as realistic alternative to Buhari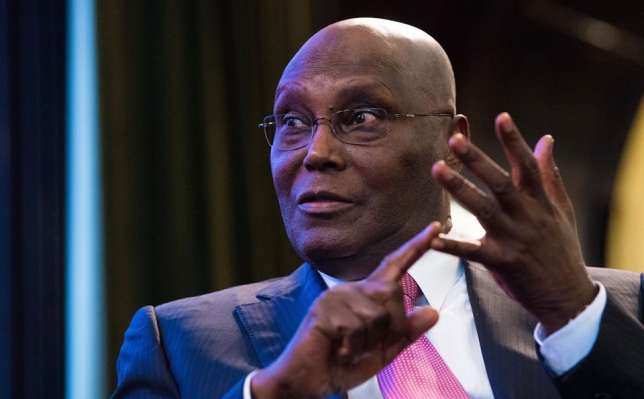 By CHIDO NWANGWU, Founder & Publisher of USAfrica [Houston] • USAfricaonline.com • ChidoNwangwu.com
The first time I met Atiku Abubakar was the first Thursday of May, 1999 when he attended the world's largest oil and. gas conference, OTC, as Nigeria's Vice President-elect, and I co-managed with Chris Mammah his participation on behalf of NAPIMS/NNPC.
Since 2001, somehow, millions of Nigerians believe(d) and spread the allegation that Atiku Abubakar had a "guilty charge awaiting him to be arrested" for criminal culpability, should he "set his feet" on the continental shelf of the United States….
Since 2015, for the opponents of Atiku, particularly outspoken members of retired general Muhammadu Buhari's ruling All Progressives Congress (APC), those are "Incriminating evidences" as well as the most visible disqualifiers, open for everyone to see as proof of his "corruption records.…"
But on Wednesday evening of January 16, 2019, in Abuja, the capital city of Nigeria, the country's former Vice President (1999 to 2007 during the presidency of retired general Olusegun Obasanjo) packed his bag with his visa. He was ready for the awaited trip to the United States of America, accompanied by some of his advisers. The jet was airborne around 1:30 Thursday morning. He arrived later in the day at the Washington Dulles international airport.
What are the key points and implications from his trip?
First, Atiku, one of the most formidable businessmen in the critical sector of logistics, effectively used the opportunity and platforms to announce to the world that he is the Nigerian free market forces candidate and the champion of privatization! And, it's jobs, jobs, jobs! Exactly what the American leadership needed to hear.
Second, with a mix of other factors and aggregation of interests, I think the man left the U.S, operationally enhancing his international bona fides, mid-January 2019, as a realistic alternative to Buhari.
Third, there was no mention of his controversial business tango with some Americans including Louisiana congressman Jefferson (who is in jail.). Plus, no reference to the complications from his multi-nodal transfer of substantial sums of funds into the U.S.
Fourth, the man's upfront and non-pretentious interest in State power specifically to become president of Nigeria is likely to draw the admiration of some American political activists and Nigerian-Americans. On the other hand, there are many who still charge him of an extraordinary ambition for apex political power which led him to move from the PDP to the APC and then back to the PDP. It fueled the flames of antagonism and corrosive questions against him.
On this issue, with deserving regards to history and facts, the cheerleader of the choir which sang all manner of stuff against "Atiku's character" was his former boss, Obasanjo.
To borrow the Warri context of the word, it was Atiku who "come provoke" the unforgiving soldier who could have been a great head of state, Obasanjo!
Unfortunately, Obasanjo's quest for an unprecedented 3rd term distracted him from the higher purposes of good governance; especially his positioning himself as the Nigerian Mandela. I addressed this comparison in my summer 2019 book titled MLK, Mandela and Achebe: Power, Leadership and Identity [ISBN 978-0-9893970-0-1]
Fifth, by wrapping up the two-day trip to the United States without any problems, I believe that Atiku has gained an excellent opportunity to refresh his narrative regarding the twin issues of integrity and corruption.
Sixth, by coming to exchange ideas with some of the most influential business executives and public policy leaders here in the United States, the moderate Muslim, who was born on November 25, 1946, has also enhanced his stature among leaders from the emerging markets.
Seventh, Atiku has began the unavoidable task of clearing the wet blanket of doubt covering the important, strategic and thoughtful manifesto he presented with Peter Obi over his third attempt to be elected President. •00——————————————•
Dr. Chido Nwangwu, analyst on CNN & SKY news, moderator of the Achebe Colloquium (Governance, Security, and Peace in Africa) December 7-8, 2012 at Brown University in Rhode Island and former adviser on Africa business to the Mayor of Houston, is the Founder & Publisher of Houston-based USAfrica multimedia networks since 1993, first African-owned, U.S-based newspaper published on the internet USAfricaonline.comChido is completing the 2019 book titled MLK, MANDELA & ACHEBE: Power, Leadership and Identity. E-mail: Chido@USAfricaonline.com
———————————————