USAfrica: Danjuma's genocidal past, hypocrisy and insecurity in Nigeria. By Jude Ndukwe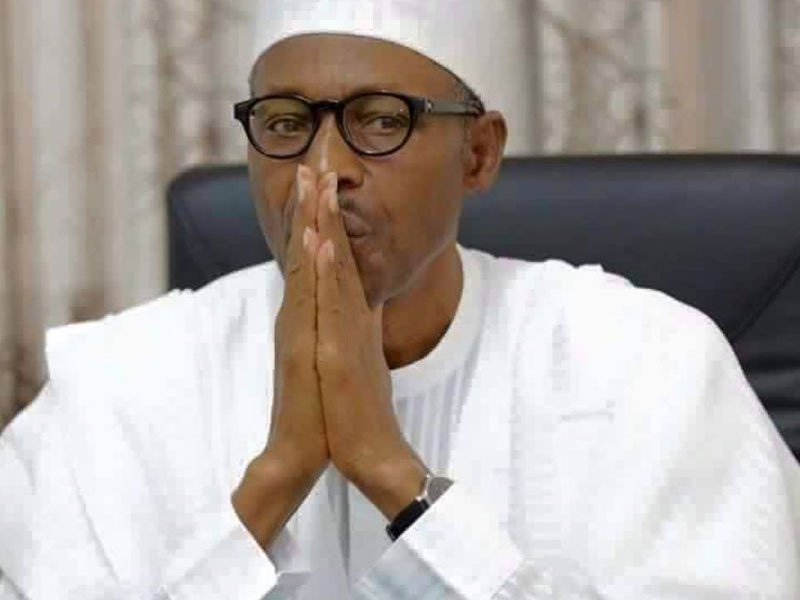 Danjuma's genocidal past, hypocrisy and insecurity in Nigeria 
By Jude Ndukwe
Special to USAfrica [Houston] and USAfricaonline.com • @USAfricaLive
When on Saturday, March 24, 2018, retired Gen T.Y. Danjuma sent out a shrill cry to Nigerians using the exalted pedestal of the Taraba State University's convocation ceremony as a medium to send out his message, one could see nothing but desperation, frustration and hopelessness all over him. Evidently, a result of the incessant killings of Nigerians of diverse nationalities by the marauding Fulani herdsmen terrorists. Such emotions are expected of a man whose kith and kin are directly in the line of fire. 
There is no doubt that Danjuma's call for Nigerians to rise and defend themselves in the face of the immutable failure of security agencies to come to their rescue is germane, it is however too late, too little and too feeble. This is in addition to the fact that Danjuma has since lost his exalted place in the scheme of morality before the ordinary Nigerian.
An unrepentant war-monger, Danjuma is not different to the criminal behavior of those he is castigating. In fact, it is the tribal antics of narrow-minded people like the former minister of defence that brought us all to this unfortunate saga.
No one may like the content of this piece, but I am not writing to be liked, have never written to be liked and does not wish to write to be liked but to always be as truthful and, if possible, brutally truthful and hurtful to those averse to truth! This is all I owe my conscience and my God.
Just like the Fulani herdsmen terrorists of today, Danjuma also led a gang of armed bandits in uniform to Ibadan to murder the then Head-of-State, Gen JTU Aguiyi Ironsi, execution style. He then went further to actively participate in the near annihilation of the Igbo during the civil war where three million Biafrans were randomly and wantonly wasted, clearly against the rules of engagement.
The Asaba massacre is one example of the mindless nature of people like Theophilus Danjuma.
On that morning of October 7, 1967, the good people of Asaba had thronged out in their numbers to show solidarity to the Nigerian troops who had earlier pushed the Biafran soldiers further back from Ore to the Niger. The solidarity by Asaba indgenes became necessary as a way of abating the continued and unwarranted massacre of their people by the federal troops who accused them of being "sympathizers of Biafra".
They thought that expressing such solidarity in an all-white attire signifying peace and surrender would appease the federal troops. But that was their greatest undoing!
It is recorded that about 1,000 of them including some as young as 12 were murdered in cold blood during the massacre. Federal troops separated the men from the women in the solidarity march at the square and randomly opened fire on all of them: innocent, defenceless, armless, harmless and helpless civilians.
The gory story of the civil war has been told time and time again. Both sides have their faults, no doubt, but the deployment of "extra-war" strategies to prosecute the war against Biafra would remain the sour point in the history of that war.
The most heart wrenching of them all are the images of infants and children who were starved to death as Danjuma and his cohorts deployed starvation as an instrumentality of war. In that circumstance, innocent Igbo children who should have been spared the consequences of the war having been too young to have contributed to the causes were seen dying slowly and painfully on the streets, in the bushes and everywhere. Some of them had their severely malnourished bodies feasted upon by vultures even while still alive. Not even their mothers whose breasts had shrunk back into their chests due to deprivation could provide milk to save their infants from starvation.
Today, the reasons the late Emeka Ojukwu declared secession have come back to haunt Danjuma who thought he was doing humanity a great service by siding with the Fulani who, today, have turned the sword against him and his people under the auspices of herdsmen terrorists. What they could not see while standing on an Iroko tree, Ojukwu had since seen even while sitting on ute uche ya (his mat of wisdom).
Today, the chicken has come home to roost. While the southeast remains one of the most advanced and peaceful regions in the country, there is mayhem, fire and brimstone visited upon Danjuma's home by the same people he freely fell into infamy for in the years of the 1967-1970 Nigeria-Biafra war.
Let us even assume without accepting that all those events happened as a result of war, it is more sickening that Danjuma has since carried on like an unassailable veteran whose evil deeds would automatically turn to good simply because he fought on the side of federal troops.
It would be good at this point to remind Danjuma that Igbo blood is sacred. All those who participated in the massacres and starvation of even children in the 1967 – 1970 imbroglio would pay for them, not because Ndigbo would wage another war but because the God of justice hears the cry of the blood of the innocent and would set our traducers one against another unless such participants humble themselves, apologise and make genuine efforts at reconciliation, even if it is on individual basis, with the Igbo nation and all those who constituted the former Eastern Region.
The blood of those malnourished, innocent and extremely weak children whose condition were the result of a deliberate policy of starvation the Danjumas deployed during the war, and who looked on helplessly while their bodies were picked by birds of prey, rodents and reptiles, still speaks till tomorrow. No matter how far Danjuma and his gang run, the unmitigated divine law of vengeance would catch up with them.
In an interview with The Guardian [newspaper based in Lagos] in February of 2008, Danjuma insolently referred to Aguiyi Ironsi as a "useless", "desk-clerk" Head-of-State. That was 40 years after the war.
As recently as April of 2015, during a private visit of former president Goodluck Jonathan to his residence shortly after Jonathan lost the election, Danjuma ridiculously said if Ojukwu had conceded defeat early during the civil war, one year of bloodshed would have been avoided.
It is instructive to note that at no time did any matter relating to Ojukwu or the Biafra war came up during Jonathan's visit to Danjuma. He was just showing how obsessed he was and still is with the Igbo, spitting on our people at every opportunity. Fifty years after the war, Danjuma would not let sleeping dogs lie.
Instead of making efforts at healing wounds, Danjuma has continued to open healed wounds with misplaced pride. He does not need to look too far to know that Ndigbo have since arisen from the ashes of that war to become one of the fastest developing regions in Nigeria in spite of the deprivations suffered during and after the war; deprivations that have continued till tomorrow.
So when one saw him on TV the other day calling on Nigerians to defend themselves against armed bandits who he said the military is colluding with and giving cover, one can only laugh and remind him that what goes around comes around. It was exactly how he colluded with men in uniform to commit the worst atrocities against humanity. He should stop lamenting but start reflecting.
A more reasonable man, instead of continuing to ridicule the Igbo at every given opportunity, lamenting and making lame calls, would have visited the Obi of Onitsha, for example, with the leader of Ohanaeze Ndigbo, Chief Nnia Nwodo, present, to say "Your Majesty, we all made mistakes during the civil war. It should never have happened but it did. All sides made mistakes but I am here in your palace in my personal capacity to express my apologies for parts of my role during the war which caused the Igbo great grief. I am here to appeal that we should all let bygones be bygones, forgive one another, close ranks and live in peace. God has given me the grace to live up to this moment and I want to make the best use of it reconciling with all those who I might have offended in the cause of carrying out my duties as a soldier of the federal republic. I acknowledge we went too far in some cases. I want to meet my creator in peace whenever He decides to call me, hence, my decision to do this".
He has the opportunity to do this especially now that the wife of late JTU Aguiyi Ironsi is still alive and around.
But Danjuma would rather live on like an eternal colossus lacking empathy except when the people of Taraba State are under attack.
Ndigbo have had their rights as major stakeholders in the scheme of things constantly denied and are deliberately deprived; they are marginalized in all areas of the nation's life and have continued to suffer humiliation from a system deliberately skewed against them as punishment from the civil war. However, they have endured all and should be commended for their steadfastness and revival owing to God's grace and the people's determination and hardwork.
I am totally against the killings by Fulani herdsmen terrorists particularly as it is happening in the north right now. It is an act of gross incompetence and wickedness for terrorists to be allowed to run roughshod over our nation without any visible concrete action by government and security agents to stem the tide. It is total failure on the part of government especially one that came to power on the promise of ensuring the safety of Nigerians.
I'll conclude by noting that Danjuma's hands are too stained with blood of innocent children from the East to be able to stir the people to self-defence. Let him seek peace and forgiveness from necessary quarters and he shall know peace!                                           •Ndukwe, a commentator on public policy issue, has the Twitter handle @stjudendukwe
USAfrica: Fani-Kayode tells Buhari to "step down" like Nigeria's Finance Minister Adeosun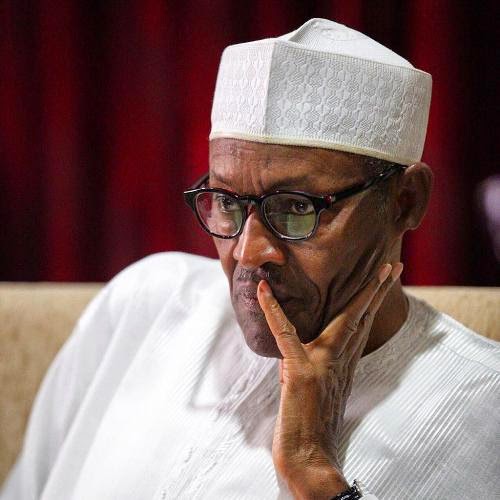 Special to USAfrica [Houston] and USAfricaonline.com @Chido247
Femi Fani-Kayode, one of the prolific critics of Nigeria's President retired Gen. Mohammadu Buhari has called on Buhari to emulate his Finance Minister Kemi Adeosun who resigned two days ago over national youth service misrepresentations.

"I was one of her harshest critics but the fact that she has stepped down impresses me. How I wish that Buhari himself would take a cue from her and step down as well." Fani-Kayode, former Aviation Minister commended Adeosun "for courageously treading the path of honor by resigning."
Buhari has also faced criticism for his factually lopsided appointments especially against the south eastern Igbo who.form at least 1/5th of Nigeria's population.
Aretha Franklin's melodious voice, dignity and clarity were triple drivers of her artistic excellence. By Chido Nwangwu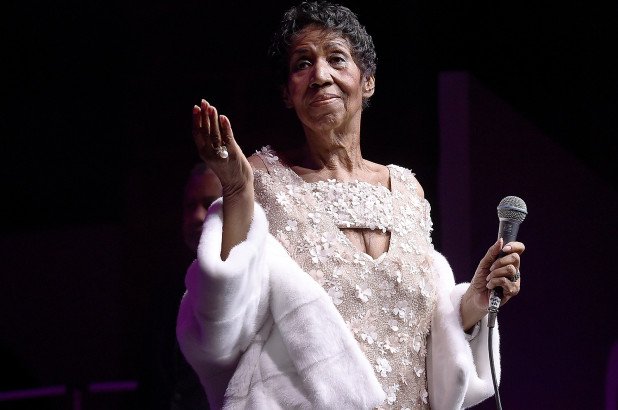 @Chido247
I believe that Aretha Franklin's melodious voice, dignity and clarity were triple drivers which continue to make her artistic excellence a trans-generational gift to humanity.
Aretha Franklin who made an outstanding entry into both gospel and soul music with the release of her first album in 1956, titled 'Songs of Faith', died today, August 16, 2018, at her home in Detroit. She was 76 years old.

Aretha was born on March 25, 1942, in Memphis, Tennessee.

She is the first woman to be inducted into the Rock & Roll Hall of Fame, and affectionately and deservedly called the Queen of Soul — especially in high regard for songs such as "Respect." She was a part of the U.S civil rights movement.

I believe that Aretha Franklin's melodious voice, dignity and clarity were triple drivers which continue to make her artistic excellence a trans-generational gift to humanity.
By Chido Nwangwu, Founder & Publisher of USAfrica [Houston], USAfricaonline.com and author of the soon-to-be-released 2018 book titled MLK, MANDELA & ACHEBE: Power, Leadership & Identity
SOYINKA accuses OBASANJO of awarding OIL blocks in return for SEX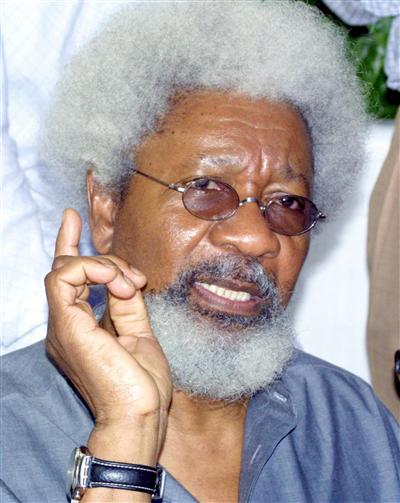 Special to USAfrica [Houston] and USAfricaonline.com
Nobel laureate Prof. Wole Soyinka, calling former President Olusegun Obasanjo, a degenerate, liar, predator and sadist, has challenged him to swear whether he never awarded oil blocks in return for sexual gratification while he presided over the affairs of Nigeria.
Soyinka spoke in his Interventions VIII series, titled: 'Quis Custodiet Ipsos Custodes?' also sub-titled 'Gani's Unfinished Business," launched recently in Lagos, Southwest Nigeria.
He said Obasanjo knows him so well that he does not make accusations lightly and that he despises snide insinuations. "I now challenge you (Obasanjo) to search your soul, very deeply, and swear to this nation that you never awarded oil blocks in return for sexual gratification. I do not make accusations lightly and I despise snide insinuations. I believe you know me well enough. And I am no prude, I am not a hypocrite of sexual desire, nor am I interested in the seamy side of Power. Take your time, think deeply and remember that each day brings you closer and closer to your Maker and the Day of Judgment-going by your own
professions."
Soyinka said sex-for-grades as a solution to that burdensome energy seemed to have become the practice, saying that even when Donald Trump and Bill Clinton were accused of sexual misconduct, no one ever accused Trump of using his nation's assets for a romp on the presidential desk of the oval office and that not even Clinton who nearly lost his office through Monica Lewinsky, was ever accused of passing off any of the White House heirlooms, or influenced contracts in return for sexual favour. "If I denounce you (Obasanjo) as a degenerate in need of help, remember that I do not require fiction. Verifiable truth is solemnly at my disposal. I do not concoct a thousand snipers for a thousand listed enemies of governance-one of the most impudent egregious fantasies ever manufactured by a former ruler, simply to destroy a successor and persuade oneself that one is a maker and breaker of governments," he said. Soyinka also said that during Obasanjo's celebration of the 10th anniversary of his Presidential library, the former president accused him of blocking his ambitions to become the Secretary General of the United Nations.
According to Soyinka, "could someone please stop crediting me with that level of international clout? Of course, I feel totally content and fulfilled with my contribution to that operation to 'save our world' from the clutches of a predator, sadist and liar-convincing evidence of which we provided in our successful diplomatic offensive-but the umbrage should also go to that very Femi Falana and the late Beko Ransome-Kuti, with whom I worked in close collaboration."
Soyinka also said that under Obasanjo's watch, and with proven collaboration, an elected governor was kidnapped, locked in a toilet and held there under duress to force him to sign cheques on the state treasury, saying that "he escaped confinement, thanks to a sympathetic policeman , but the state went up in flames. The state radio and television houses were torched. The House of Assembly and the law courts—my own special preserve-were vandalized. Who did you say was President at that time?" Soyinka made reference to a letter written to Obasanjo by Col. Abubakar Umar, in which the former military governor accused Obasanjo of awarding oil block indiscriminately and illegally. (News Agency of Nigeria and PMNews)