Obasanjo slams Buhari as "ineffective, incompetent, a failure"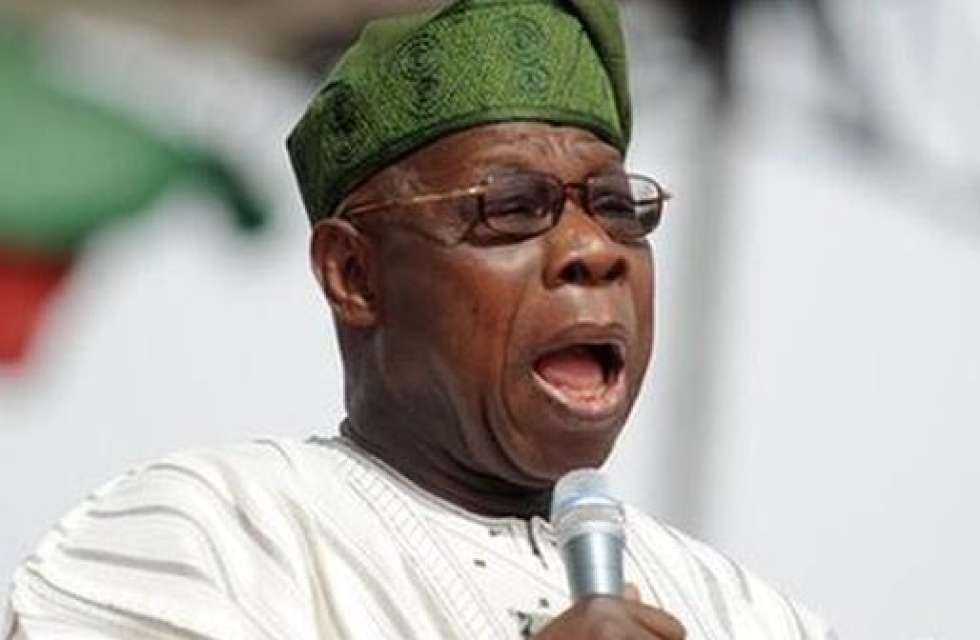 Nigeria's former military ruler (from February 14, 1976-1979) and elected President (1999-2007), Chief Olusegun Obasanjo has castigated the current leader, Muhammadu Buhari, who like him, ruled as a dictator (from December 31, 1983 to August 27, 1985) and elected President in 2015 for "bringing hardship on Nigerians",, "running ineffective economic policies," and causing a high number of "crippled businesses."
The first lesson I learnt in my military training is to never reinforce failure. What we have now is failure. Never you reinforce failure. Let failure be failure.

Obasanjo who failed in a multi-pronged quest for an unprecedented 3rd-term as President (see/search USAfrica and USAfricaonline.com news index) told a delegation of the New Nigeria group (led by Chima Anyaso) that it will be foolish and counter-productive for Nigerians "to reinforce failure by re-electing ineffective and incompetent government in 2019…. The truth is this: When you have an ineffective and incompetent government, we are all victims. And don't let anybody deceive you. Those of you who are in business, your business could have been better today if we have a competent and effective and performing government."
He continued: "As I said, stop giving excuses; we met challenges. If there were no challenges, then we wouldn't need you to come."
"You came in because you know there were challenges and then giving us excuse that you have many challenges, that is why you haven' t achieved results.
"And then you still want to go [for re-election]….  And if you do not see what you should see, you will then be a victim of what you don't like, because it' s only when you see what you should see and you do what you should do that you put away what you do not like.
"You see, I have publicly said and I mean it, that as a party, neither PDP nor APC can get us there as they have been. Never mind about reforms and apology and all that."
Obasanjo was a key power broker who supported Buhari of the APC and abandoned his PDP then incumbent President Goodluck Jonathan. Several retired army Generals and civic leaders are expressing their disappointment with the current leader.
Buhari has faced trailer-loads of problems, as he has with many members of his team exposed their relative inadequacies across various sectors of government.
Buhari contested and won under the banner of the APC, a party and presidency stifled by its naked instinct for nepotism, regional impunity, ideological sectarianism, punitive engagements as standard instruments of governance  and self-defeating insularity.
Lest we forget, Obasanjo became President under the umbrella of the corruption-ridden confederacy of financial locusts called the PDP.
Evidently, the battle for Nigeria's 2019 elections has started, almost….                                                                                                 By Chido Nwangwu, Founder & Publisher of USAfricaonline.com, CLASSmagazine and USAfrica magazine, appears occasionally as an analyst on CNN International, SKYnews (London). He is the author of the soon-to-be-released 2018 book,  MANDELA & ACHEBE: Leadership, Identity and Footprints of Greatness. ISBN 978-0-9893970-0-1
Exclusive: Court nullification of APGA Senate primary, Chidolue tells USAfrica it's "a great day in Anambra against impunity."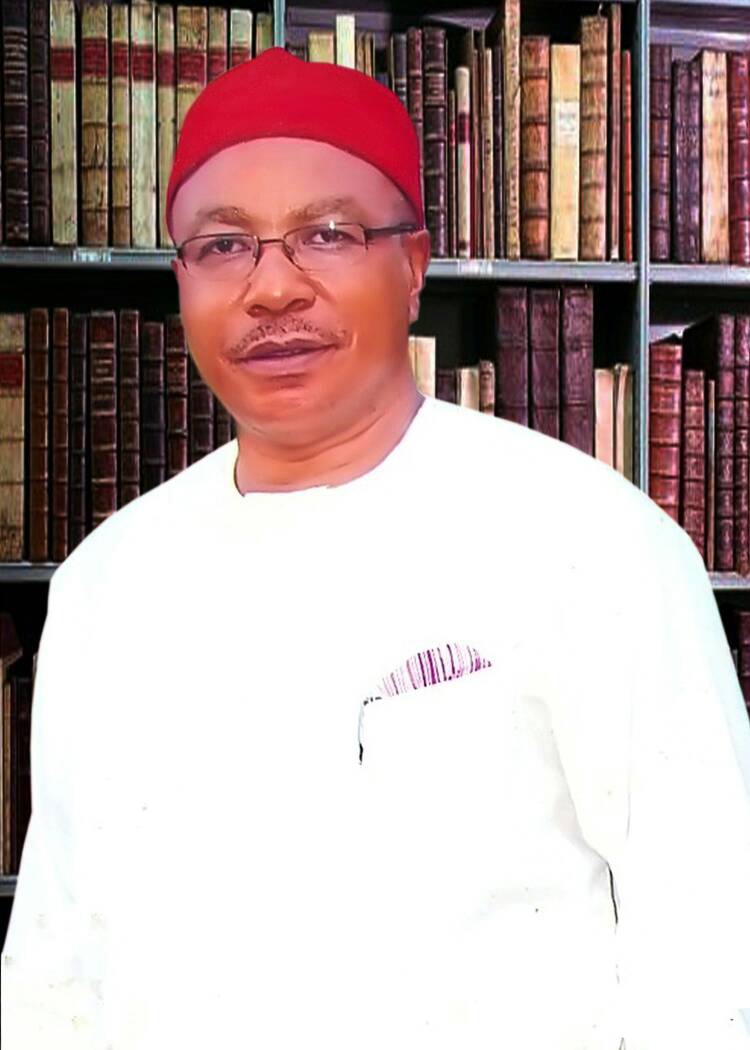 The Senate seat for the Anambra State South zone took a new twist in the Abuja high court, earlier today.
The billionaire businessman who bagged the All Progressives Grand Alliance ticket through the controversial primary elections, Nicholas Ukachukwu, has seen his electoral plans nullified, unless he secures a favorable appeal.
The court's decision is in response to the lawsuit/pleadings to the court by one of the APGA candidates for the Senate seat, attorney OJ Chidolue (Oduma Nnewi, the 2nd).

In an exclusive chat with USAfrica and USAfricaonline.com Publisher Chido Nwangwu, the plaintiff Dr. Chidolue called it "a great day for justice and democracy in Anambra against impunity. You already know my position remains that everyone must follow the rule of law in order for us to have a better society. Also, this court, this judge reinforced my confidence in our judicial system."

The Judge condemned what he assessed to be unethical conduct by the party leadership for giving Nicholas Ukachukwu the certificate of Return dated October 3, 2018 —which was the same day of the alleged controversial, violent and disputed APGA primaries.
Chidolue, former executive director of operations and regulatory services (south east – south south zone) of the Nigerian Ports Authority, is from a lineage of public service, successful businessman and a forensic accountant.*For the purposes of full disclosure, since 1994, attorney Chidolue has been a member of the editorial Advisory board of USAfrica The Newspaper and USAfricaonline.com
USAfrica: Buhari to debate Atiku, Moghalu on January 19; rising Sowore not listed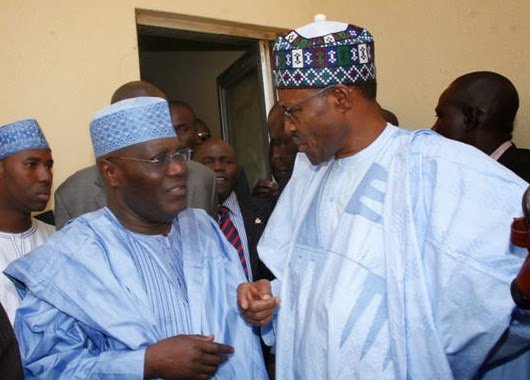 As the countdown to the February 2019 presidential elections in Africa's most populated country continues, Nigerian Elections Debate Group (NEDG) and the Broadcasting Organisations of Nigeria (BON) have announced the "names of political parties" that they have pre-qualified to participate in the 2019 vice presidential and presidential debates.
The Executive Secretary of the NEDG, Eddie Emesiri, listed the parties as the following: Allied Congress Party of Nigeria (ACPN), Alliance for New Nigeria (ANN), All Progressives Congress (APC), Peoples Democratic Party (PDP) and Young Progressives Party (YPP).
The Presidential debate will hold on Saturday, January 19, 2019 while the VP debate will be in Abuja on Friday, December 14, 2018.
President Buhari, a retired army general who does not warm up to contrary even if helpful views, USAfrica notes, will have the opportunity of counterpoint exchanges with his 2015 former ally Atiku Abubakar, and especially from the  former deputy Governor of Nigeria's Central Bank Prof. Kingsley Moghalu. 
Significantly, the debate excludes Omoyele Sowore, the activist-journalist and young candidate who is among the top canvassers and most travelled candidates (inside and outside Nigeria) in search of votes. By Chido Nwangwu, Founder & Publisher of USAfrica [Houston] and USAfricaonline.com
https://usafricaonline.com/2018/05/19/usafrica-why-saharareporters-sowores-disrupt-the-nigerian-system-message-is-gaining-momentum-by-chido-nwangwu/
Global Terrorism Index ranks Nigeria, Somalia and Egypt among the worst hit.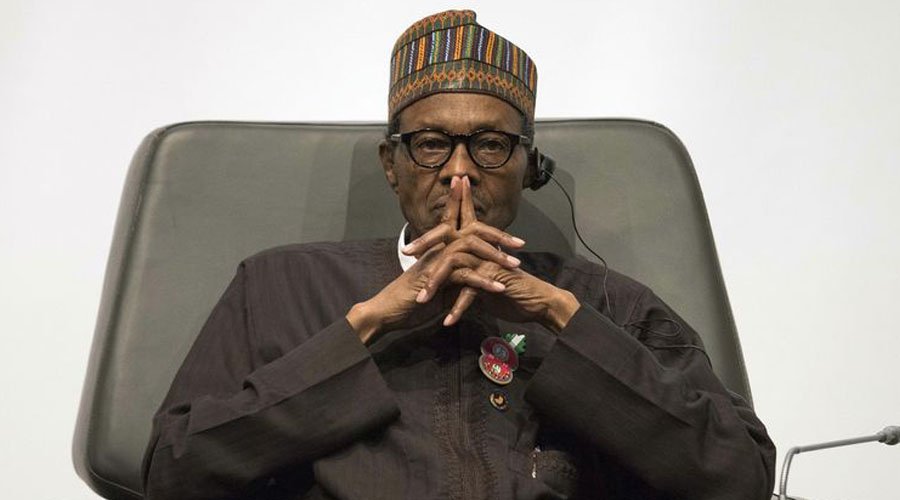 The Global Terrorism Index for 2018 has been released by the Institute for Economics and Peace, which recorded 3 African countries of Nigeria, Somalia and Egypt among the worst hit. Iraq's almost daily blasts placed it at the top, followed by Afghanistan, Nigeria, Syria, and Pakistan.
The GTI found that "the global impact from terrorism is on the decline, it also shows that terrorism is still widespread, and even getting worse in some regions."
The United States is at number 20.
The Index ranked 138 countries based on the severity of terror attacks throughout 2017, and found that "The total number of deaths fell by 27 percent between 2016 and 2017, with the largest falls occurring in Iraq and Syria. The overall trend of a decline in the number of deaths caused by acts of terror reflects the increased emphasis placed on countering terrorism around the world since the surge in violence in 2013."
"In the Maghreb and Sahel regions of Northern Africa, there has been a resurgence of terrorist activity in the past two years, most notably of al-Qa'ida. As of March 2018 there were more than 9,000 members of terrorist groups active in the region, mostly concentrated in Libya and Algeria," it noted.
The GTI assessed the total global economic impact of terrorism at almost $52 billion.
USAfricaonline.com notes that the attacks by Nigeria's Boko Haram and its affiliates mainly in the north east and exponential rise in the violence unleashed by the Fulani herdsmen negatively affected the country. By Chido Nwangwu @Chido247