USAfrica BrkNEWS: Invasion of Nigeria's National Assembly, Trump's adviser says Daura is Buhari's enforcer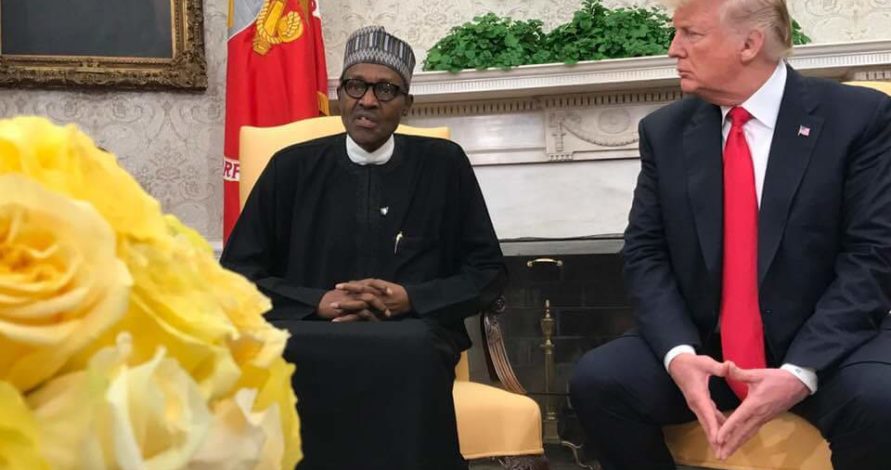 The latest disgrace brought upon Nigeria by a mix of masked and armed operatives of the Department of State Security [DSS], acting at the orders of the Director General of the DSS, Lawal Musa Daura, on Tuesday morning of August 8, 2018, prevented  lawmakers and staff from gaining access into the NASS building until voices were raised against the intrusion continues to draw local and international reactions.

One of U.S President Donald Trump's security advisers on Africa has told Houston-based USAfrica and USAfricaonline.com that "the White House has held cautious reservation about the genuineness of President Muhammadu Buhari's commitment to democracy and diversity in Nigeria."
He made the point that Mr. Daura is an enforcer of the Buhari agenda, spoken and unspoken; "they're very close…."
Meanwhile, retired General Buhari's deputy who is currently Nigeria's acting President, Yemi Osinbajo, a professor of law, has sacked Daura.
Also, the USAfrica News Index show that "U.S President Donald J. Trump, this afternoon Monday April 30, 2018 at the White House, told visiting Nigerian President Muhammadu Buhari that his government is not only monitoring but outraged by  "very serious problems with christians who are being murdered, killed in Nigeria."
The transcription of Trump's statement by USAfricaonline.com reads:
"We've had very serious problems with christians who are being murdered, killed in Nigeria. We're going to be working on that problem; and working on that problem very, very hard… because we can't allow that to happen."
Buhari, a retired army General and dictator/ruler (1984-1986), attempted to minimize those issues when he claimed, contrary to video evidence and eyewitness accounts, that the "farmers and herdsmen" only carry stick and machete; not AK-47s and other deadly weapons. Across the social media, Nigerians share pictures/videos of them brandishing weapons.
Obama administration and Buhari's started a deal for Nigeria to purchase up to 12 Embraer A-29 Super Tucano aircraft with sophisticated targeting gear for almost $600 million.
By Chido Nwangwu, Founder & Publisher of USAfrica [Houston], USAfricaonline.com and author of the soon-to-be-released 2018 book titled MLK, MANDELA & ACHEBE: Power, Leadership & Identity
USAfrica: Petition to rename street opposite Trump Tower the Barack Obama Avenue inches to target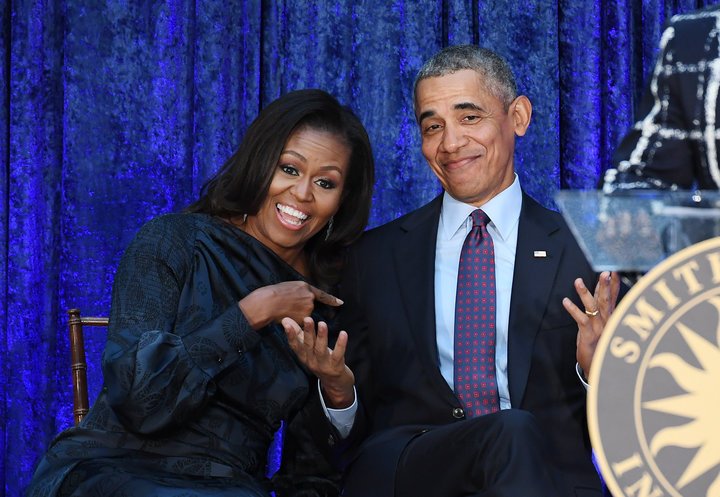 Evidently, "the thorny, combative paths of incumbent President Donald Trump and those of his immediate predecessor Barack Obama will not only cross but may, soon, permanently face each other", writes USAfricaonline.com Publisher Chido Nwangwu, a few minutes ago Saturday January 5, 2019.
This is as thousands of people continue to sign a new petition to rename part of New York City's Fifth Avenue after former President Obama.
The coordinators of the popular online petition, which has more than 12,414 signatures (as at this Saturday morning), states "We need 15,000" for the renaming of the block between 56th and 57th Streets in Manhattan "President Barack H. Obama Avenue."
They referenced a recent renaming of a stretch of highway in downtown Los Angeles after Obama, the 44th U.S. president.
"We request the New York City Mayor and City Council do the same by renaming a block of Fifth Avenue after the former president who saved our nation from the Great Recession, achieved too many other accomplishments to list, and whose two terms in office were completely scandal free."