Special to USAfrica magazine (Houston) and USAfricaonline.com, first Africa-owned, US-based newspaper published on the Internet.
By Emeka Ugwuonye, Esq.
Within 24 hours of the arrest of Nigeria's former deputy President of its Senate, Ike Ekweremadu, the news broke on social media. Within 48 hours of reading the story, I made a post and I predicted that Ike Ekweremadu would be surely convicted.
Why was it possible for me to make that accurate prediction? I took into consideration the nature of the offense for which he was arrested. It is a very serious offense, which developed from the British anti-slavery laws and human trafficking law. Human trafficking is more serious than drug trafficking, even though no longer as frequent.
I took into consideration the facts and I knew that it was clearly the type of crime a powerful and rich Nigerian could commit overseas. I took into consideration, also, the fact that he was denied bail. That informed me that the prosecutor and the judge believed there was strong evidence against him.
From experience, I know how extremely careful the prosecutors in Britain and American are, especially when they are dealing with foreign political figures. They do everything to avoid pursuing a prosecution, and when they do, the evidence is usually very strong. I reviewed the conviction rate by the Crown Prosecution in the past 20 years. It is over 85% rate of success. That means that even without much digging, there was 85% chance that Ike Ekweremadu would be convicted. When I closely applied the unique factors in the case, the probability of conviction rose to 95%.
At the time I made my prediction, most people commenting on the case were focused on the age of the victim. Indeed, Ekweremadu's lawyers were all focused on showing that the victim was an adult, and not the 15-year old he said he was. I was reading stuff where people were talking about an agreement between Ekweremadu and the victim. Some felt that the boy did something wrong by going back on his agreement with Ekweremadu. I was shocked by the level of ignorance being displayed on the matter. I knew that the age of the victim was not really critical. I also knew that there could be no agreement between the boy and Ekweremadu. Such agreement would be actually against Ekweremadu, rather than help him. I knew it was all about power and influence differential. I knew that even a professor could be exploited by a former Deputy President of the Nigerian Senate. A street hawker in Lagos was never in a position to have an agreement with a Senator on a level playing field.
If I could tell, without seeing the proof of evidence, that the chances of conviction were so high, it means that if I was hired to defend him, I would have been more certain that he would be convicted. If I am sure that my client will be convicted after a full trial, the best option is to approach the prosecutor and discuss the possibility of a plea deal.
The best deal would have been to offer that my client would plead guilty and save the government the cost and process of trial. My client would plead guilty to the offense charged or any related offense on the following conditions: (a) the charges against his wife and daughter would be dropped, (b) he will be sentenced to no more than 6 months and credit be given for time already spent in detention. The prosecutor would have agreed to this. A conviction of a top Nigeria politician with 6 months prison time would make a fantastic impression on the prosecutor. I believe they would have gone along with it. At worst, they might insist on a one-year prison time, which I would agree to. If this option was followed, Ekweremadu would have come out of prison in December of 2022 or, at the worst, by June of 2023.
Unfortunately, his lawyers, knowing all the obvious, took the case to trial despite the evidence. I thought it was a catastrophic miscalculation. Ekweremadu had no way to avoid conviction. If so, a plea-deal was absolutely worthy of exploration. As the case went through trial, I was so shocked that his lawyers did not get a plea deal.
During trial, the defense performed so hopelessly. The case was so bad. The prosecution was able to show conspiracy to exploit. A whole lot of things previously unknown came out during trial. Ekweremadu's defense was basically that he was misled. He claimed to have limited knowledge, that he relied on the advice of non-experts. But all these were so easily demolished by Mr. Davies, the prosecutor. Evidence of exploitation was too obvious. Everything they promised the boy in Nigeria was a fake promise. They promised him that he would get a job in the UK and also go to school. They had not capacity to guarantee a job in England to a foreigner. There was no evidence that they ever made any effort to register him in school. The boy would have been sent back to Nigeria even if the kidney transplant had gone ahead as planned. To the prosecutor and the jurors, this family actually wanted to trade the life of the victim for that of their child – clear exploitation. (I intend to present a full analysis of the case soon).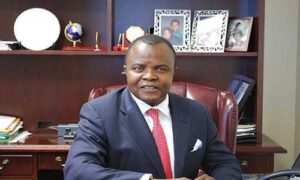 The best option for Ekweremadu and his family was a plea-deal. It should have been actively explored. But rather than look at the evidence, they focused on the assumption that Ekweremadu was too big to fall. Instead of controlling the inevitable fall and cushioning it, they wished it away. With a well-managed plea-deal, Ekweremadu would have been able to turn his misfortune and look like a great man who was too big to lie and who had to tell the truth and accept responsibility for his mistake. That would have elevated him and he would have been a free man by now.