USAfrica: Yoruba leaders in Afenifere say Buhari is the god-father of Fulani herdsmen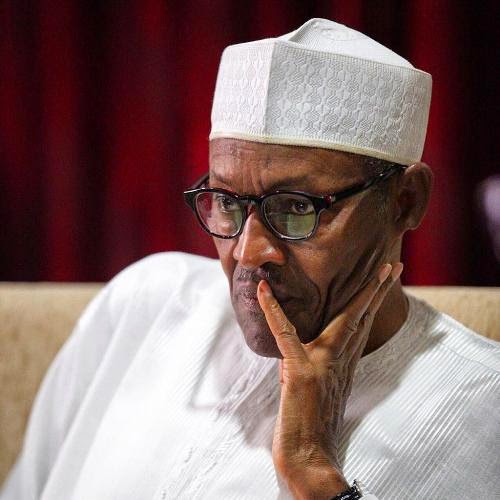 *Communique of the General Assembly of Afenifere, an influential leadership organization championing the interests of the Yorubas of southwest Nigeria, after their meeting of  June 26, 2018, at the Akure home of their Leader, Chief R.F Fasoranti. USAfrica [Houston] and USAfricaonline.com are publishing the communique with minor editing – for clarity:
After exhaustive deliberations on the state of the nation, the following communique was adopted:
1, Plateau Genocide and President Buhari's conflict of interest: Meeting was devastated by the genocide that took place in Plateau State on Sunday [June 24, 2018] in which over 200 deaths occurred by eyewitnesses accounts deaths but the police admitted 100. These wanton killings and official irresponsibility portrays Nigeria as a barbaric entity and we, [the] Yoruba people, are pained living in the same space with the bestial elements who kill innocent people in cruel manner.
The images of little children killed mercilessly with open skulls make anyone with human blood flowing in his or her veins to shrink.
We are further distressed that the response of President Buhari to the murder of hundreds of our citizens did not attract a word of sympathy or regret .
It is very infuriating that the President's response and that of Miyetti Allah appeared to have been authored from the same laptop.
The Chairman of North Central zone of Miyetti Allah, Danladi Ciroma, said the attacks were a retaliation for the loss of three hundred cows. Said he "These attacks are retaliatory …. Those who carried out the attacks must be on revenge mission …Fulani herdsmen have lost over 300 cows in the last few weeks…..Since these cows were not found, no one should expect peace in the areas."
President Buhari who is also the Grand Patron of Miyetti Allah who described the Fulani herdsmen terror as "herdsmen/farmers" clashes (a case of two fighting but dead bodies only on one side) also repeated the missing cows and even added another charge Miyetti Allah did not remember: According to information available to the Presidency about one hundred cattle had been rustled by a community in Plateau State, and some herdsmen were killed in the process. The State Governor, Simon Lalong had had invited the aggrieved groups and pleaded against further action …Less than forty eight hours later violence broke out (a euphemism for the word "retaliation" used by Miyetti Allah Chief).
The President used the word "thugs" thrice to describe protesting residents while admitting that human life was becoming "increasingly cheap " under his watch without saying what he is doing to make it worthy or bring the herdsmen who have admitted killing people to book.
He also repeated the blame game of "desperate people " causing instability and chaos" in furtherance of the vain attempt by the administration to divert attention from Fulani herdsmen responsible for the serial murders.
Three months ago, we did say that the President is afflicted by conflict of interests as Grand Patron of Miyetti Allah and the President of the Federal Republic of Nigeria . It is the affliction that has seen him now functioning as a Miiyetti Allah godfather at a time he should be presidential .We asked him and we are calling on him to make a choice between the two.
It is pointless at this stage making any demand on this incorrigible administration.
We ask our people to have special prayers for the souls of all those killed and for God to have mercy on Nigeria in all our mosques on Friday 29th June in our churches on Sunday 1st of July, and for Him to see us through the last few months of this administration .
Politically, Nigerians must now gird their loins and see the democratic uprooting of this administration as a task that must be done in 2019 so as to save the the country from utter destruction .There is no land where the blood of the innocent is being shed daily like Nigeria that can make progress in any area of human endeavor. ENOUGH IS ENOUGH!
2, RESTRUCTURING IS A NATIONAL AGENDA
At a time when the country as at the verge of collapse as a result of structural defects ,we noted that the President while receiving Urhobo leaders on Monday was still da missed the popular call for restructuring of the country when he said "Every group asking for restructuring has got their own agenda and I hope it can be accommodated by the constitution "
We say without any reservation to Mr President that the call for restructuring is a selfless call borne out of the need to retrieve Nigeria from the brink of collapse and put It back on track .If the President talks about people with personal agenda on restructuring ,it. Can only be those who insert it in their manifestos to win elections and turn around to say they are getting different definitions of restructuring after they came to power .
We insist that for the country to move forward and develop ,it has to be restructured into a proper federation .
3, NO PUBLIC FUNDED RANCHES IN YORUBALAND
Meeting rejects the idea of public funded ranches which is an imperialist agenda of cresting Federal Cattle Territories across Nigeria .We insist that Cattle rearing is a private business and the Government has no business getting involved if there was no sinister.
No inch of Yoruba land will be available for such and no Governor should cede any land for such.
Yinka Odumakin
National Publicity Secretary
Afenifere
USAfrica: PDP, Obasanjo and Jonathan failed Nigeria. By Hafsat Abiola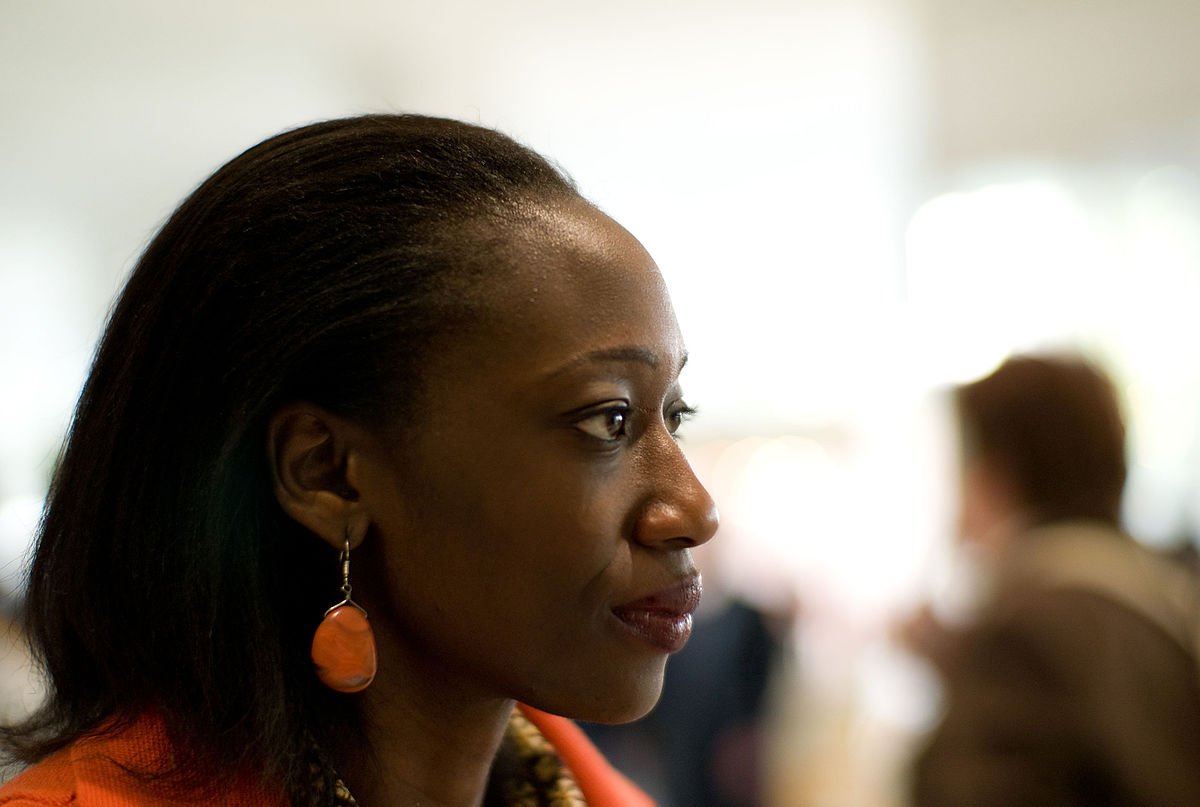 Special to USAfrica [Houston] • USAfricaonline.com  • @Chido247
(slightly edited for context by USAfrica)
Please nobody should abuse my late father (MKO Abiola).. with this sudden noise that "Buhari was playing politics" (by honoring MKO through declaring June 12 as Nigeria's democracy day).
When did it become a crime for politicians to play politics? 
Were they not voted in to play politics? 
Will it be wrong to develop our roads, infrastructure, free education, return oil blocks to the State instead of individuals? 
What is this noise all about? 
Jonathan was voted for by the South West in 2011, the same SW voted for Buhari in 2015, what is all this noise all about the SW going for Buhari? 
Former president Obasanjo, the direct beneficiary of #June12, is from the same State with MKO; why didn't he play politics and declare June 12? 
Jonathan  had opportunity for 5 years to do same, he rather gave Abacha from the North posthumous honor, pardoned ex-convict from the West, Alams from the South… 
What do you call that? 
Is that politics or chemistry? 
16 years opportunity to acknowledge #June12 they refused to use the #PoliticalUndertone…
So are you expecting Buhari to use Biological or Chemical undertone to take such decision? 
Why are you guys fixated about those supporting Buhari, is it not a choice and must you dictate to others? 
You brought up religious sentiments prio to 2015 election, yet blamed Buhari fr being the religious bigot….
Jonathan was running from one Church to another, Sambo openly told them in the North that they must not vote for Buhari because Osinbajo is a Pastor of a big Church….Who is a religious bigot here? 
I mean, who was running from one religious organisation to another in 2015 because of politics? Pastor Bosun came up with that sudden apostasy, wrapped up Jonathan PDP politics in the name of "wake up call" message.
I'm happy that I'm still here. I asked him when most of you were analyzing that heretic message that "Jonathan is fulfilling prophecy"…..
I asked a simple question: "Which prophecy is Jonathan"? Pastor Bosun went ahead to say "even if the Islamic party (APC) presents a Christian Governor in Lagos, you must not vote for him, you must vote for the other party (PDP)…." Wait, who was using religion?
Obasanjo removed Senate Presidents at will, removed any opposing voice, removed Fayose for a small insult, removed Ladoja with thugs in Ibadan…. Who are you calling "DICTATOR"? Muhammadu Buhari……… 
Obasanjo withheld Lagos State fund for 3 years, not minding how Lagosians would eat. President Yar'adua [Obasanjo's successor] got there and released the funds.
Nigeria's National Assembly [NASS] members are abusing Buhari openly, messing up everything at will, Fayose has been abusing Buhari for 4 years now….. 
Not a single State in Nigeria has been denied their constitutional rights because of politics till date, all their funds, Paris fund, bail out, FAAC etc… But who is the DICTATOR? BUHARI. 
Jonathan ensured that NASS opposition members were locked out including Tambuwa the Speaker of the house. They had to climb gate to gain access…..
Jonathan empowered OPCs in Lagos and they were destroying anything in Ikorodu to Ojota that looked like opposition party. Orga of DSS was used to invade APC secretariat, Journalist arrested and Newspapers siezed, we forgot all these….
Ekiti was militarised, Fayose was given power from Aso rock to order Military guys at will. Fayemi the incumbent at that moment was rendered powerless that he was shouting when Police commissioner was used by PDP and a guy was shot…All these videos and pictures are still here (google is your friend)…
But who is the dictator? BUHARI. Jonatahn met FX+ECA at $62 billion+. He DEPLETED it to less than $30 Billion in 5 years Jonathan sold crude oil for 5 years at an average of $100 per barrel of 2.2 million daily (2010-2014). Did he add a DIME to Nigeria purse in 5 years? NO. 
Buhari the ILLITERATE sold oil at an average of $50 of less than 700,000 barrel at some points because of militancy, yet had moved that FX to $47 Billion in 3 years. Don't say how much did he borrow if you don't even have the figure borrowed between 2010-2015 without adding a dime to FX. Who is the ILLITERATE? BUHARIIII. 
Jide Omokore, Aluko and oil goddess Alinson made an oil deal of N1 trillion and chose not to remit to Nigeria under GEJ. Did anyone raise eyebrow? INTEL of Atiku refused to remit to NPA, not until last year that "ordinary" Hadiza the NPA boss challenged INTEL and insisted the funds must be remitted. 
A Christian Professor had been leading JAMB all through Obasanjo to Jonathan; yet for 40 years of JAMB, only N52 Million was remitted to FG….A Muslim Professor who was appointed just in two years of handling JAMB remitted over N15 Billion……FIFTEEN BILLION.
So who is following after righteousness?
For five years [of the Obasanjo and Jonathan's different presidencies as Finance Minister Dr. Ngozi] Okonjo Iweala was paying over 45,000 ghost workers unabated, yet just within 3 years, "ordinary" Kemi Adeosun removed such nonsense.