Taiye Selasi's 'Ghana Must Go' novel raises vital diaspora life issues. USAfricaBOOKS review by Nneka Ezenwa Chiazor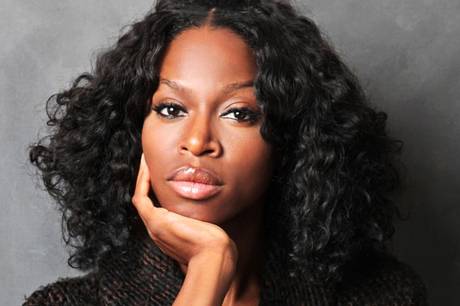 Taiye Selasi's GHANA MUST GO novel raises vital diaspora life issues
USAfricaBOOKS review by Nneka Ezenwa Chiazor
@Twitter.com/Chido247, Facebook.com/USAfricaChido n Facebook.com/USAfrica247
USAfrica, June 4, 2013: Ghana Must Go by Taiye Selasi presents a vivid and engaging story of a modern day African family in the United States of America grappling with the triple thorny issues that continue to beleaguer most Africans living in the diaspora: finding one's identity in the valley of being neither fully
Western nor fully African; once finding it, learning to accept and embrace that reality of bifurcated existence, and dealing with the challenges and implications of economically-driven family separation and in some cases, outright abandonment.
As a London born, Massachusetts-raised Ghanaian-Nigerian, Ms. Selasi instinctively unveils her intriguing characters adorned in a silky swaddle of complex situations – abasement, lust, love and more.  Scintillating, this page-turner and her debut novel, is sure to make you think about the complications of some of those issues.
The young writer tells the story of Dr. Kweku Sai, a general surgeon with a fetish for slippers, who meets his untimely end at his abode in Accra, Ghana.  His death gives way to the story of his estranged family: Fola, his first wife, first love and domestic engineer (a.k.a housewife) who is
holding down the fort in America with his four children – Olu, the eldest son, also a doctor and married to an Asian girl, the twins, Taiwo and Kehinde both reeling from their father's absence and pressures of trying to fit into both African and American societies that don't understand them, and Sadie, the last child saddled with being born after the twins and struggling to find her place in a family that was, but could no longer be whole. Kweku loses his prestigious job at the hospital and feels so much like a failure that he abandons his wife and children and moves back to his ancestral home, Ghana.
This leaves Fola, who sacrificed her career ambitions to become Kweku's housewife, to care for four young children- Olu, Taiwo, Kehinde and Sadie.
Fola in her desperation and typical Nigerian fashion of wanting to keep up appearances sends Olu to a private school and ships the twins to her brother in Nigeria where they face shameful horrors.  Sadie, the youngest is stuck to her mother's side and never really gets a chance to bond with any of her older siblings.  Fast forward sixteen years and Kweku dies, which reunites the family while reopening the wound resulting from his absence.
Selasi brings her scholastic aptitude to bear (Yale Bachelors and Oxford Masters) in this well written novel has been released in the U.S early summer 2013.
Evidently, the 25-years old Selasi who was selected by Granta as one of Britain's Top Young Writers in 2013, is poised to be a leading writer for her generation.
•Nneka, a telecommunications executive and African creative arts specialist in the U.S., is a contributing editor of USAfricaonline.com and CLASSmagazine Houston.
WHY I CELEBRATE THE LIFE AND WORKS OF NELSON MANDELA. By Chido Nwangwu   
ACHEBE lives as an immortal writer in our hearts and minds. By Chido Nwangwu
Margaret Thatcher, Mandela and Africa.  By Chido Nwangwu, Founder & Publisher of USAfrica, and the first African-owned, U.S-based newspaper published on the internet USAfricaonline.com. Click for newscast video of London-based SkyNEWS, the global, 24-hour British international tv network's interview with USAfrica's Publisher Chido Nwangwu on April 11, 2013 regarding this latest commentary http://youtu.be/G0fJXq_pi1c )
'POPE FRANCIS, champion for the poor and evangelistic dedication' by Chido Nwangwu
Nigeria's Federal Republic of Insecurity. By Chido Nwangwu, Publisher of USAfrica, USAfricaonline.com and the Nigeria360 e-group. https://usafricaonline.com/2011/12/17/nigeria-federal-republic-of-insecurity-by-chido-nwangwu/ : IF any of the Nigerian President's 100 advisers has the polite courage for the extraordinary task of reminding His Excellency of his foremost, sworn, constitutional obligation to the national interest about security and safety of Nigerians and all who sojourn in Nigeria, please whisper clearly to Mr. President that I said, respectfully: Nigerians, at home and abroad, are still concerned and afraid for living in what I call Nigeria's Federal Republic of Insecurity. FULL text of commentary at USAfricaonline.com https://usafricaonline.com/2011/12/17/nigeria-federal-republic-of-insecurity-by-chido-nwangwu/
Obama's Africa agenda, our business and democracy. By Chido Nwangwu, Publisher of USAfricaonline.com and CLASS magazine and The Black Business Journal
USAfrica: As Egypt's corrupter-in-chief Mubarak slides into history's dustbin.  By Chido Nwangwu. https://usafricaonline.com/2011/01/30/chido-nwangwu-as-egypt-corrupter-in-chief-mubarak-slides-into-historys-dustbin-egyptians-not-waiting-for-obama-and-united-nations/
USAfrica: Awolowo's Starvation Policy against Biafrans and the Igbo requires apology not attacks on Achebe. By Francis Adewale.
USAfrica: Buhari to debate Atiku, Moghalu on January 19; rising Sowore not listed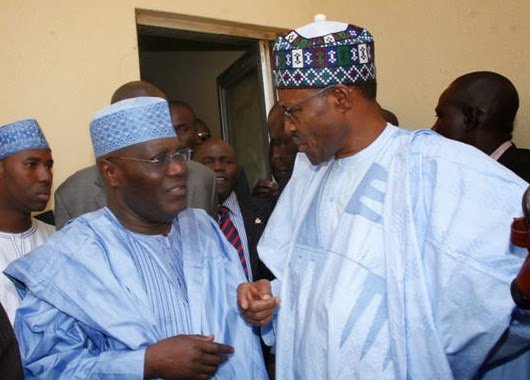 As the countdown to the February 2019 presidential elections in Africa's most populated country continues, Nigerian Elections Debate Group (NEDG) and the Broadcasting Organisations of Nigeria (BON) have announced the "names of political parties" that they have pre-qualified to participate in the 2019 vice presidential and presidential debates.
The Executive Secretary of the NEDG, Eddie Emesiri, listed the parties as the following: Allied Congress Party of Nigeria (ACPN), Alliance for New Nigeria (ANN), All Progressives Congress (APC), Peoples Democratic Party (PDP) and Young Progressives Party (YPP).
The Presidential debate will hold on Saturday, January 19, 2019 while the VP debate will be in Abuja on Friday, December 14, 2018.
President Buhari, a retired army general who does not warm up to contrary even if helpful views, USAfrica notes, will have the opportunity of counterpoint exchanges with his 2015 former ally Atiku Abubakar, and especially from the  former deputy Governor of Nigeria's Central Bank Prof. Kingsley Moghalu. 
Significantly, the debate excludes Omoyele Sowore, the activist-journalist and young candidate who is among the top canvassers and most travelled candidates (inside and outside Nigeria) in search of votes. By Chido Nwangwu, Founder & Publisher of USAfrica [Houston] and USAfricaonline.com
https://usafricaonline.com/2018/05/19/usafrica-why-saharareporters-sowores-disrupt-the-nigerian-system-message-is-gaining-momentum-by-chido-nwangwu/
Global Terrorism Index ranks Nigeria, Somalia and Egypt among the worst hit.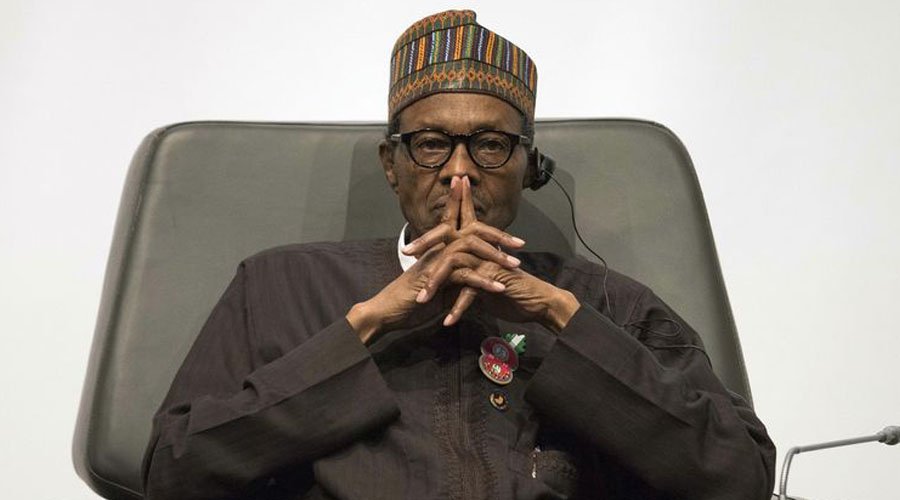 The Global Terrorism Index for 2018 has been released by the Institute for Economics and Peace, which recorded 3 African countries of Nigeria, Somalia and Egypt among the worst hit. Iraq's almost daily blasts placed it at the top, followed by Afghanistan, Nigeria, Syria, and Pakistan.
The GTI found that "the global impact from terrorism is on the decline, it also shows that terrorism is still widespread, and even getting worse in some regions."
The United States is at number 20.
The Index ranked 138 countries based on the severity of terror attacks throughout 2017, and found that "The total number of deaths fell by 27 percent between 2016 and 2017, with the largest falls occurring in Iraq and Syria. The overall trend of a decline in the number of deaths caused by acts of terror reflects the increased emphasis placed on countering terrorism around the world since the surge in violence in 2013."
"In the Maghreb and Sahel regions of Northern Africa, there has been a resurgence of terrorist activity in the past two years, most notably of al-Qa'ida. As of March 2018 there were more than 9,000 members of terrorist groups active in the region, mostly concentrated in Libya and Algeria," it noted.
The GTI assessed the total global economic impact of terrorism at almost $52 billion.
USAfricaonline.com notes that the attacks by Nigeria's Boko Haram and its affiliates mainly in the north east and exponential rise in the violence unleashed by the Fulani herdsmen negatively affected the country. By Chido Nwangwu @Chido247
Nigerian army posts Trump video to justify shooting muslim Shiites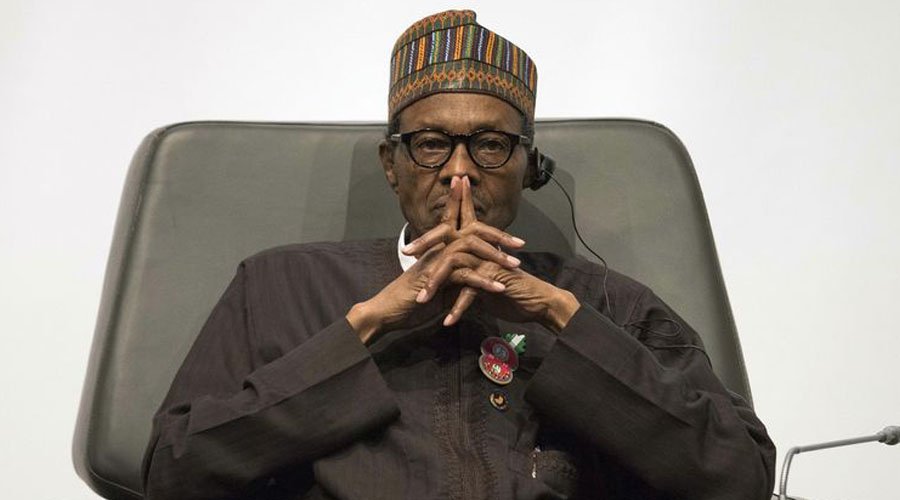 Nigeria's army (has) posted a video of US President Donald Trump saying soldiers would shoot migrants throwing stones to justify opening fire on a Shiite group (last) week.
In the video, Trump warns that soldiers deployed to the Mexican border could shoot Central American migrants who throw stones at them while attempting to cross illegally.
"We're not going to put up with that. They want to throw rocks at our military, our military fights back," said Trump in remarks made on Thursday.
"I told them (troops) consider it (a rock) a rifle. When they throw rocks like they did at the Mexican military and police, I say consider it a rifle."
Nigeria's defence spokesman John Agim told AFP that the army posted the video in response to criticism that its security forces had acted unlawfully.
The Islamic Movement of Nigeria (IMN) said 49 of its members were killed after the army and police fired live bullets at crowds who marched near and in the capital Abuja. The army's official death toll was six.
Amnesty International said Wednesday it had "strong evidence" that police and soldiers used automatic weapons against IMN members and killed about 45 people in an "unconscionable use of deadly force by soldiers and police".
The United States embassy in Nigeria said Thursday it was "concerned" and called for an investigation.
"The video was posted in reaction to the Amnesty International report accusing the army of using weapons against pacifist Shiite protesters…. Not only did they use stones but they were carrying petrol bombs, machetes and knives, so yes, we consider them as being armed," said Agim.
"We intervened only because the IMN members are trying to harm our people, they are always meeting us…at security check points and trying to provoke us, they even burned a police vehicle."
Nigeria, Africa's largest economy, is almost evenly split between a mostly Muslim north — which is predominantly Sunni — and a largely Christian south.
Experts have warned the government that a heavy-handed response to the group risks sparking conflict in a volatile region where poverty is widespread.
IMN leader Ibrahim Zakzaky has been in custody since 2015, when an army crackdown killed 300 of his supporters who were buried in mass graves, according to rights groups.
Zakzaky is facing a culpable homicide charge in connection with the 2015 violence. He remains in jail despite a court order granting him bail.
On Thursday, 120 of 400 IMN members arrested by police on Monday were  charged with "rioting, disturbance of public peace and causing hurt," said a court official in Abuja on Friday.
According to court documents seen by AFP, the IMN members had been ordered to disperse but they "refused and started throwing stones at the police officers and other members of the public and thereby caused them bodily harm".
All the suspects pleaded not guilty and were granted bail with the court hearing to resume on December 5.