USAfrica: Nigeria's LOOTERS LIST and Buhari's selective corruption targets. By Majeed Dahiru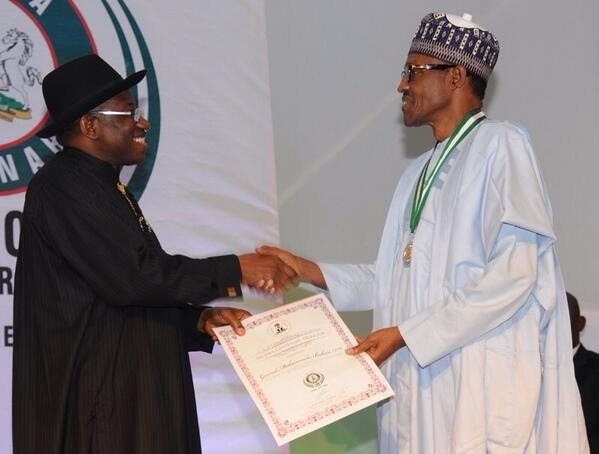 PDP vs APC Looters List and Buhari's selective corruption targets
By Majeed Dahiru
Special to USAfrica {Houston] • USAfricaonline.com • @USAfricaLive
Timipriye Silva, a former governor and PDP chieftain, who became a founding member and financier of APC, had his corruption charges quashed by a federal high court and Buhari's Economic and Financial Crimes Commission (EFCC) failed to appeal the N19.5 billion fraud case.

More curious are the missing names of some accused looters with marital ties to Nigeria's First and Second families. Gimba Yau Kumo, the PDP appointed former managing director of the Federal Mortgage Bank and now son-in-law of President Buhari, who was similarly accused of fraudulent activities amounting to about N3 billion and reportedly being investigated by EFCC, is missing from [Buhari's Information Minister] Lai Mohammed's list.

For a party that has been accused of destroying Nigeria by squandering accrued oil revenues estimated at over $500 billion in sixteen years, it is confounding that Lai's list is not only exclusively comprised of PDP looters but also captures the last two years of PDP's last lap in power and included just Goodluck Jonathan's associates, who supported him against candidate Buhari, while also relating only to funds used in the last electioneering campaign of the PDP.
Whenever the obviously abysmal performance of the Muhammadu Buhari administration appears to be gaining sustained attention, and leading to murmuring within the rank and file of his supporters, a tale of humungous looting by opposition elements is usually spun and thrown into the public space to distract people away from the core issue of the failure of governance.
Like a fit of deja vu, the recently unveiled list of looters by Lai Mohammed, a fellow who comes across as more of President Muhammadu Buhari's chief propagandist than a minister of the federal republic of Nigeria in charge of information and culture, didn't come as a surprise. The list is all too familiar as the unveiling was a summarised rehash of politically exposed individuals who are members of the opposition party, close associates of former President Goodluck Jonathan, particularly his appointees in government, who have been named and shamed several times in well-coordinated media trials.
First on Lai's list is Uche Secondus, the chairman of the opposition Peoples Democratic Party (PDP). Lai had this to say of Secondus: "On the 19th of February 2015, he took N200 million only from the office of the NSA". An unidentified former financial secretary of the PDP was similarly accused of "taking" N600 million from the same office of the National Security Adviser. Lai Mohammed also re-revealed that frontline member of PDP and media mogul, who deployed his media power to promote Goodluck Jonathan by de-marketing the Buhari candidacy in the run up to 2015 presidential election, Raymond Dokpesi, is on trial for "taking" N2.1 billion from the office of the then NSA. Lai also reminded Nigerians that his shouting match and former spokesman of the PDP, Olisa Metuh is on trial for "collecting" N1.4 billion from the same office of the NSA.
Lai Mohammed's expanded follow up list included the usual suspects – former ministers, PDP state governors, service chiefs, presidential aides, associates and family members of former President Goodluck Jonathan, who were collectively accused of looting Nigeria of close to $2.1 billion through the office of the former NSA, Col. Sambo Dasuki (rtd.).
The choice of words like "took" and "collected" deployed by Lai to describe the manner in which those named received these monies was deliberate for the maximum effect of propaganda, portraying the accused persons as looters who broke into NSA vault and catered away boxes of cash at something akin to a gun point.
While the clamp down on PDP looters who supported Goodluck Jonathan and are still members of the former ruling party has been heavy handed, others who decamped from PDP to the All Progressives Congress (APC) on the eve of the 2015 elections and supported candidate Buhari's campaign with their share of loot have been forgiven. For example, former NSA, Sambo Dasuki is being treated as an apostate for his role in the disbursement of funds that were used to oil Goodluck Jonathan's electioneering effort. He has been kept in detention illegally and in defiance of several judicial rulings. Judging by the Buhari administration's anti-corruption standard of an accusation being tantamount to guilt, in clear contempt of court proceedings by the resort to the naming and shaming suspects even before investigations and criminal prosecution are concluded and convictions obtained, it becomes curious that Lai's list didn't reveal any new name. Rather some names were either missing or omitted from what is a familiar list. This appears so because the bulk of PDP bigwigs who "destroyed" Nigeria in sixteen years of national rule are firmly in control of the APC, from its elected national executives to the National Assembly and appointed members of the federal executive council. The majority of APC-elected governors were also former members of the PDP. Even recently decamped PDP members to APC, such as Musiliu Obanikoro and Sulivan Chime, who have been prominently named and shamed in the recent past, were conspicuously missing from the released list of looters.
More curious are the missing names of some accused looters with marital ties to the first and second families. Gimba Yau Kumo, a former PDP appointed managing director of the Federal Mortgage Bank and now son-in-law of President Buhari, who was similarly accused of fraudulent activities amounting to about N3 billion and reportedly being investigated by EFCC, is missing from Lai's list. Also missing on that list is Bola Shagaya.
Arguably one of Africa's richest women, with a reputation for close business and political ties to all first families in the past two decades, Bola Shagaya was exceptionally close to the Goodluck Jonathan family. Often described as a bosom friend of former first lady Patience Jonathan, she has been accused, in numerous instances, allegedly, of acting as Patience Jonathan's front for the laundering of illicit money estimated at over N13 billion, while engaging in other fraudulent activities involved in state capture. All that may be in the past now as she has found her way back to reckoning with the marriage of her son, Seun Bakare to Damilola, the daughter of Vice President Yemi Osinbanjo. Little wonder then, Bola Shagaya's name is not on Lai's looters list.
In a clear display of the arrogance of ignorance, the Buhari administration has narrowed its war on corruption to the hounding of members of the Jonathan administration, other individuals and organisations that were known to have worked against the emergence of the President [Buhari] in the 2015 presidential elections. This is clearly evident in the selective nature of the current anti-corruption effort.
The tone of generalisation of the PDP as the problem of Nigeria, as an indicator of corruption, should make all members of PDP (both former and present) and their collaborators in other parties guilty, hence qualifying them for naming and shaming, while being liable for criminal prosecution.
Therefore, Buhari's list of looters is devoid of integrity, because his selective war on corruption is indicative of corruption in itself. All that is required of a former PDP looter is to get baptised into APC and profess Buhari as the saviour of Nigeria. This is precisely responsible for the failure and ineffectiveness of the war on corruption. Nothing has changed as the current APC looters continue to loot Nigeria, while the redeemed former PDP looters continue to enjoy their loot in hibernation under the abundant grace of the infallible Buhari.
• Dahiru is based in Abuja 
USAfrica: Buhari to debate Atiku, Moghalu on January 19; rising Sowore not listed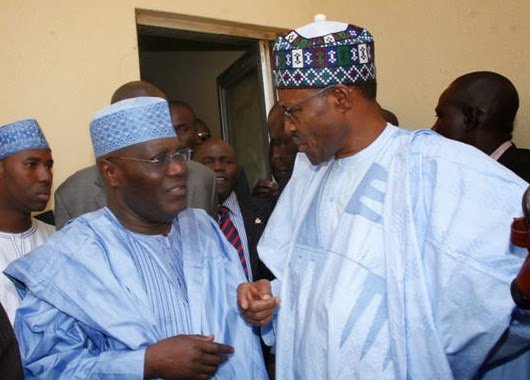 As the countdown to the February 2019 presidential elections in Africa's most populated country continues, Nigerian Elections Debate Group (NEDG) and the Broadcasting Organisations of Nigeria (BON) have announced the "names of political parties" that they have pre-qualified to participate in the 2019 vice presidential and presidential debates.
The Executive Secretary of the NEDG, Eddie Emesiri, listed the parties as the following: Allied Congress Party of Nigeria (ACPN), Alliance for New Nigeria (ANN), All Progressives Congress (APC), Peoples Democratic Party (PDP) and Young Progressives Party (YPP).
The Presidential debate will hold on Saturday, January 19, 2019 while the VP debate will be in Abuja on Friday, December 14, 2018.
President Buhari, a retired army general who does not warm up to contrary even if helpful views, USAfrica notes, will have the opportunity of counterpoint exchanges with his 2015 former ally Atiku Abubakar, and especially from the  former deputy Governor of Nigeria's Central Bank Prof. Kingsley Moghalu. 
Significantly, the debate excludes Omoyele Sowore, the activist-journalist and young candidate who is among the top canvassers and most travelled candidates (inside and outside Nigeria) in search of votes. By Chido Nwangwu, Founder & Publisher of USAfrica [Houston] and USAfricaonline.com
https://usafricaonline.com/2018/05/19/usafrica-why-saharareporters-sowores-disrupt-the-nigerian-system-message-is-gaining-momentum-by-chido-nwangwu/
Global Terrorism Index ranks Nigeria, Somalia and Egypt among the worst hit.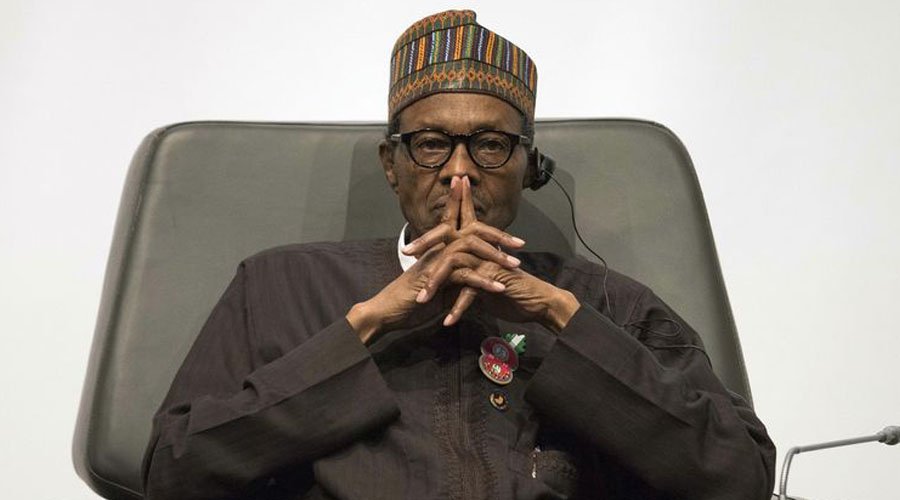 The Global Terrorism Index for 2018 has been released by the Institute for Economics and Peace, which recorded 3 African countries of Nigeria, Somalia and Egypt among the worst hit. Iraq's almost daily blasts placed it at the top, followed by Afghanistan, Nigeria, Syria, and Pakistan.
The GTI found that "the global impact from terrorism is on the decline, it also shows that terrorism is still widespread, and even getting worse in some regions."
The United States is at number 20.
The Index ranked 138 countries based on the severity of terror attacks throughout 2017, and found that "The total number of deaths fell by 27 percent between 2016 and 2017, with the largest falls occurring in Iraq and Syria. The overall trend of a decline in the number of deaths caused by acts of terror reflects the increased emphasis placed on countering terrorism around the world since the surge in violence in 2013."
"In the Maghreb and Sahel regions of Northern Africa, there has been a resurgence of terrorist activity in the past two years, most notably of al-Qa'ida. As of March 2018 there were more than 9,000 members of terrorist groups active in the region, mostly concentrated in Libya and Algeria," it noted.
The GTI assessed the total global economic impact of terrorism at almost $52 billion.
USAfricaonline.com notes that the attacks by Nigeria's Boko Haram and its affiliates mainly in the north east and exponential rise in the violence unleashed by the Fulani herdsmen negatively affected the country. By Chido Nwangwu @Chido247
Nigerian army posts Trump video to justify shooting muslim Shiites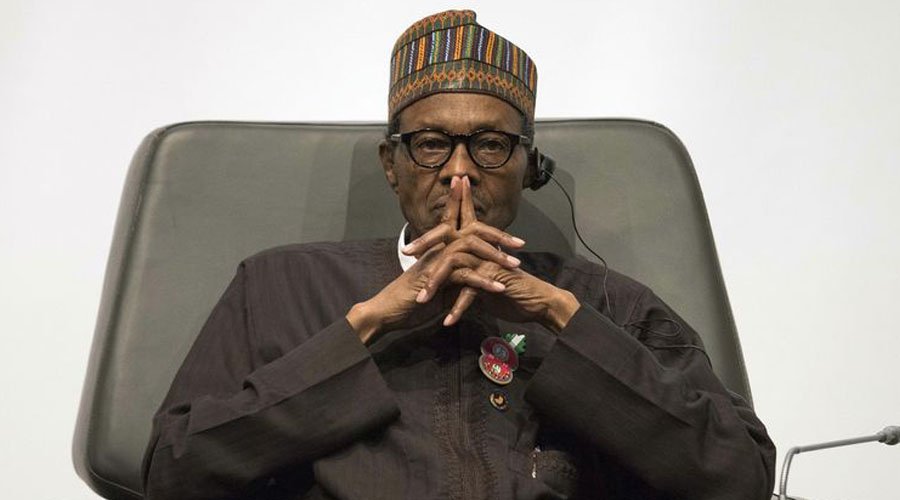 Nigeria's army (has) posted a video of US President Donald Trump saying soldiers would shoot migrants throwing stones to justify opening fire on a Shiite group (last) week.
In the video, Trump warns that soldiers deployed to the Mexican border could shoot Central American migrants who throw stones at them while attempting to cross illegally.
"We're not going to put up with that. They want to throw rocks at our military, our military fights back," said Trump in remarks made on Thursday.
"I told them (troops) consider it (a rock) a rifle. When they throw rocks like they did at the Mexican military and police, I say consider it a rifle."
Nigeria's defence spokesman John Agim told AFP that the army posted the video in response to criticism that its security forces had acted unlawfully.
The Islamic Movement of Nigeria (IMN) said 49 of its members were killed after the army and police fired live bullets at crowds who marched near and in the capital Abuja. The army's official death toll was six.
Amnesty International said Wednesday it had "strong evidence" that police and soldiers used automatic weapons against IMN members and killed about 45 people in an "unconscionable use of deadly force by soldiers and police".
The United States embassy in Nigeria said Thursday it was "concerned" and called for an investigation.
"The video was posted in reaction to the Amnesty International report accusing the army of using weapons against pacifist Shiite protesters…. Not only did they use stones but they were carrying petrol bombs, machetes and knives, so yes, we consider them as being armed," said Agim.
"We intervened only because the IMN members are trying to harm our people, they are always meeting us…at security check points and trying to provoke us, they even burned a police vehicle."
Nigeria, Africa's largest economy, is almost evenly split between a mostly Muslim north — which is predominantly Sunni — and a largely Christian south.
Experts have warned the government that a heavy-handed response to the group risks sparking conflict in a volatile region where poverty is widespread.
IMN leader Ibrahim Zakzaky has been in custody since 2015, when an army crackdown killed 300 of his supporters who were buried in mass graves, according to rights groups.
Zakzaky is facing a culpable homicide charge in connection with the 2015 violence. He remains in jail despite a court order granting him bail.
On Thursday, 120 of 400 IMN members arrested by police on Monday were  charged with "rioting, disturbance of public peace and causing hurt," said a court official in Abuja on Friday.
According to court documents seen by AFP, the IMN members had been ordered to disperse but they "refused and started throwing stones at the police officers and other members of the public and thereby caused them bodily harm".
All the suspects pleaded not guilty and were granted bail with the court hearing to resume on December 5.