Boko Haram faction backed by the Islamic State group overrun Nigerian troops in Gudumbali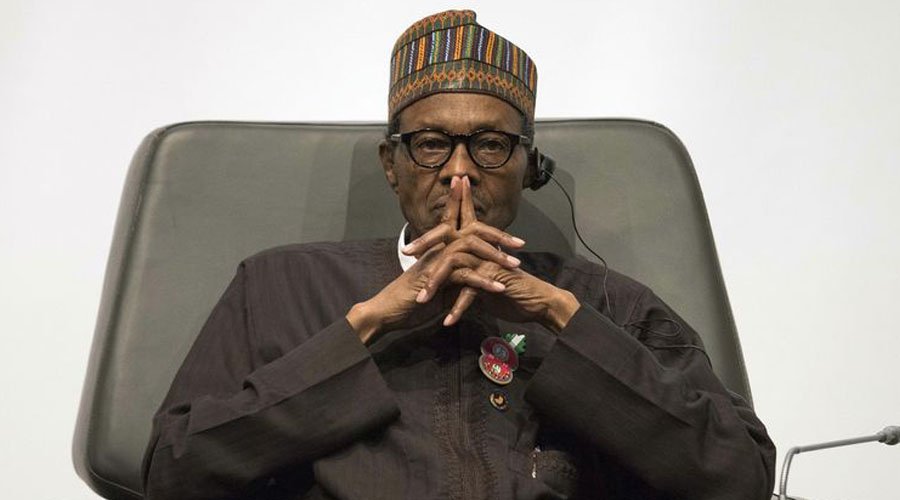 Boko Haram jihadists were in control of a town in northeast Nigeria on Saturday after sacking a military base, in the latest attack that raises questions about claims they are weakened to the point of defeat.
Local officials and security sources said scores of fighters believed to be loyal to a Boko Haram faction backed by the Islamic State group overran troops in Gudumbali.
At least eight civilians were believed to have been killed, while thousands of others fled to neighbouring towns.
Gudumbali, in the Guzamala area of Borno state, is Boko Haram's first major seizure in two years and comes after a series of recent attacks on troops.
The authorities and the military have been encouraging people displaced by violence in the long-running conflict to return to Guzamala, insisting it is safe to do so.
But aid agencies say minimum levels of basic services, including shelter, civilian infrastructure and security are still lacking.
President Muhammadu Buhari, a former army general, was elected in 2015 on a promise to defeat Boko Haram and is seeking a second term of office at polls in February.
The Gudumbali attack will again raise questions about his claims to have "technically defeated" the group and that Borno state was now in a "post-conflict stabilisation phase"
An official of the Guzamala local government area, of which Gudumbali is the headquarters, confirmed troops had been pushed out of the town and Boko Haram was in "full control".
A military source in the Borno state capital, Maiduguri, said the attack began at about 7:50 pm (1850 GMT) on Friday and lasted until the early hours of Saturday, "when troops were forced to withdraw".
Local civilian militia member Musa Ari said: "So far eight civilians, who were errand boys for troops, were believed to have been killed in the attack."
But "most civilians were spared because the attack was targeted at the military base", he added.
The IS-backed faction — known as Islamic State West Africa Province (ISWAP) — has vowed to hit only "hard" military or government targets.
It is reportedly trying to get the support of local populations in the Muslim-majority region.
Ari said soldiers and residents fled Gudumbali to Damasak, some 80 kilometres (50 miles) away, on the border with Niger.
Others escaped south towards Gajiram, where nine soldiers were killed in a similar attack in June.
Nigerian Army spokesman Brigadier General Texas Chukwu said he was "not aware" of the latest attack.
ISWAP fighters led by Abu Mus'ab al-Barnawi were last month blamed for an attack in Zari village, just 50 kilometres away from Gudumbali, which killed 48 soldiers.
In July, dozens of troops were said to have been killed, wounded or missing in a similar attack on a base in Jilli village, across the border in Yobe state.
Yan St-Pierre, head of the Modern Security Consulting Group, said the Gudumbali attack was "another demonstration of ISWAP's increasing capabilities and level of strength".
"They've been able in recent months to attack larger, more important targets with increasing frequency and success," the counter-terrorism specialist told AFP.
"It is likely to get worse because ISWAP is not only adapting to changing circumstances but benefiting from the changing dynamics in the Sahel as well."
The Nigerian military regularly trumpets successes against Boko Haram and has strongly condemned any reports of significant troop losses.
But there are indications of disquiet in the ranks, mirroring the situation four years ago when Boko Haram ran rampant across the northeast.
Then, under-equipped troops in some instances refused to deploy.
A military counter-insurgency has since driven out Boko Haram from captured territory, including Gudumbali, which was captured in 2014.
But aid agencies providing food, shelter and healthcare to 1.8 million displaced by the conflict, say much of the hard-to-reach countryside remains in Boko Haram control.
Last month, hundreds of soldiers protested at the airport in Maiduguri, for several hours, shooting into the air and disrupting flights.
They complained about being battle weary and needing home leave after sometimes years on the frontlines.
St Pierre said Nigeria's military needed to break the cycle by acknowledging its tactics against the insurgents were not working and by addressing low morale.
If it does not, "it will simply never be in a position to defeat them", he added. ref: AFP
#FLASHPOINT: DRC Congo on knife's edge as presidential election result is postponed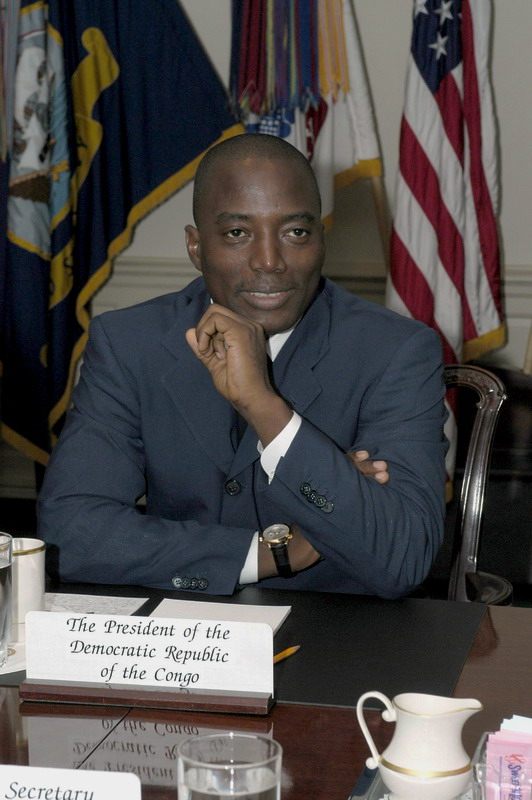 Special to USAfrica [Houston] and USAfricaonline.com
The Democratic Republic of Congo officials on Saturday delayed the announcement of preliminary results from a crucial presidential election, amid growing pressure from world powers and the influential Catholic church to respect voters' wishes.
"It is not possible to publish the results on Sunday. We are making progress, but we do not have everything yet," Corneille Nangaa said, without announcing a new date.
The country's powerful National Episcopal Conference of Congo (CENCO), which represents the country's Catholic bishops, warned popular anger could result in the event the final result were not "true to the verdict of the ballot box."
DR Congo's powerful Catholic Church, which provided more than 40,000 election observers, had said Thursday it knew who had won the vote, but did not name him.
In a letter to Nangaa on Saturday, CENCO president Mgr Marcel Utembi said that, given the delay, "if there is a popular uprising it would be the responsibility of the CENI."
The December 30 vote saw 21 candidates run to replace President Joseph Kabila, who has ruled the vast, conflict-ridden country for almost 18 years.
Among the frontrunners were Kabila's handpicked successor Emmanuel Ramazani Shadary and two opposition candidates: veteran heavyweight Felix Tshisekedi and newcomer Martin Fayulu.
At stake is the political stewardship of a mineral-rich country that has never known a peaceful transition of power since independence from Belgium in 1960.
Kabila had been due to step down two years ago, but clung on to power, sparking widespread protests which were brutally repressed, killing dozens.
The election, preceded by repeated delays, was carried out in a relatively peaceful manner. But tensions have built over the lengthy counting process, amid fears the results could be manipulated to install Kabila-backed Shadary in power.
The electoral commission had promised to announce preliminary results on Sunday, followed by a definitive count on January 15.
But Nangaa told AFP just under half of ballots had been counted by Saturday afternoon, adding: "Next week, we will announce."
The further delay could stoke tension in the unstable central African nation of 80 million.
Nangaa has blamed the slow count on massive logistical problems in a country the size of Western Europe with poor infrastructure. Since the vote, the authorities have cut internet access and blocked broadcasts by Radio France Internationale, causing widespread frustration.
With international concerns growing over the transfer of power in sub-Saharan Africa's largest nation, Western powers have upped the pressure.
The United States and European Union urged Kinshasa to ensure a peaceful change of power.
Donald Trump announced Friday that the United States was sending about 80 troops to Gabon to deploy in the event of election-related unrest in nearby DR Congo.
The African Union, which had sent an 80-member team to monitor the vote, insisted that respecting voters' wishes was "crucial".
And Denis Sassou Nguesso, president of the DR Congo's western neighbour, the Republic of Congo, urged restraint in uncertain times to "safeguard peace and stability in this brother country".
Nangaa wrote to CENCO head Utembi on Friday accusing the episcopal conference of putting out partial result "trends" designed to "intoxicate the population in preparing an uprising," an accusation the latter turned on its head with Saturday's letter in response.
In his letter Nangaa warned CENCO would "alone be responsible" for unrest after disseminating "insignificant and partial data."
The ruling FCC coalition accused CENCO of "seriously breaching" the constitution and electoral law by "illegally declaring voting trends" in favour of a given candidate.
The last two elections in 2006 and 2011, both won by Kabila, were marred by bloodshed, and many feared a repeat if the results this time round were placed in doubt.
In 2006, Kabila defeated former warlord Jean-Pierre Bemba in a violence-tainted poll.
Five years later, he was re-elected in another vote blighted by bloodshed, chaotic organisation and alleged irregularities.
The opposition rejected the results.
Between 1996 and 2003, DR Congo lived through two fully-fledged wars that claimed millions of lives through fighting, starvation, and disease. ref: AFP