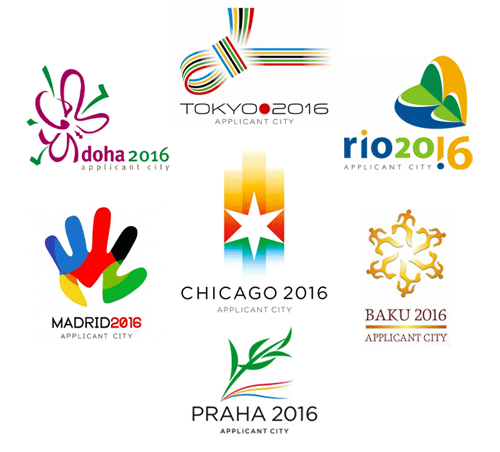 Rio de Janeiro wins bid for 2016 Olympic Games; as Brazil's President Lula overcomes America's Obama, Oprah, etc Chicago gets knocked out
By Sebastian Fest, Oct 1, 2009
Special to USAfricaonline.com
Copenhagen: Imagining some time ago that a Brazilian president might have twisted the arm of a U.S president would have made most people laugh. And yet the indirect duel between Luiz Inacio Lula da Silva and Barack Obama Friday in Copenhagen is a serious matter.
Both leaders will tap on all their seductive power to lure 97 people who will get to feel enormously powerful for a day: Obama himself has been asking for days what he can do to impress the members of the International Olympic Committee (IOC).
'Hosting the Olympic Games should not be a privilege for rich countries,' Lula said recently in New York.
In that sentence, the Brazilian synthesized all his shrewdness, in the effort to help Rio de Janeiro get past Chicago – as well as Madrid and Tokyo – in the race to host the 2016 Olympics.
The world's tenth-largest economy, Brazil is not a poor country, although it is inhabited by legions of poor people. But playing the 'third world' card still pays off at an IOC in which anti-US feelings are rife even in the 'Obama era.'
Of course, as he plays the poverty card after luring several African leaders last week in Venezuela, Lula also makes the most of Brazil's new-found condition as a powerful 'global actor.'
The Group of 20 (G20) – where Brazil is not only a member but a key player – has become the new board of directors of the global economy, leaving the G8 behind. Paradoxically, Obama was the decisive man to reduce the strength of industrialized countries to compensate it with that of emerging economies.
Uninhibited, Lula's Brazil is pursuing a foreign policy that is based on national interest, even if that makes Obama uncomfortable. The two men talk often and appear to get along well.
It will be know Friday whether Obama's quick trip to Copenhagen is enough to neutralize years of lobbying from Lula on IOC members.
'Lula loves this. He calls, he calls us a lot. He asks how things are going, what we need,' a key official of the Rio 2016 bid told the German Press Agency dpa.
'No other national leader is working the room so intensely as Lula,' said Ed Hula, the editor of the Olympic newsletter Around the Rings.
Obama will score one point upon arrival in Copenhagen, as the first-ever US president to defend an Olympic bid before the IOC. But nobody knows whether that will be enough. Nobody knows whether in the few minutes in which he addresses IOC members Obama's world-famous public-speaking skills and charisma can change valuable votes.
Lula has claimed part of the credit for Obama's trip to Copenhagen.
'I myself told Obama to come over, because he told me his wife (Michelle Obama) would be coming. And I said to him: 'It's important for you to come over, because there is me and Marisa (Lula's wife Leticia da Silva) going. That would be two against one," Lula said he told Obama.
Now it will be two against two, and Michelle Obama is definitely playing a more substantial role in Copenhagen than Marisa da Silva.    The US president was set to deploy very intense political activity Thursday in Washington before boarding Air Force One in the evening. He is expected to arrive in Copenhagen early on Friday morning, at midnight Washington time.
A couple of hours later, at an hour in which he could expect to be asleep in the White House, his country's sports need him to shine and be as seductive as at the best times of his presidential campaign.
'I love this guy! He's the most popular politician on Earth,' Obama said of Lula in April.
It remains to be seen whether he can stand by those words Friday, October 2, 2009, after the IOC votes to pick the host of the 2016 Olympics.