CNN International profiles USAfrica's Founder Chido Nwangwu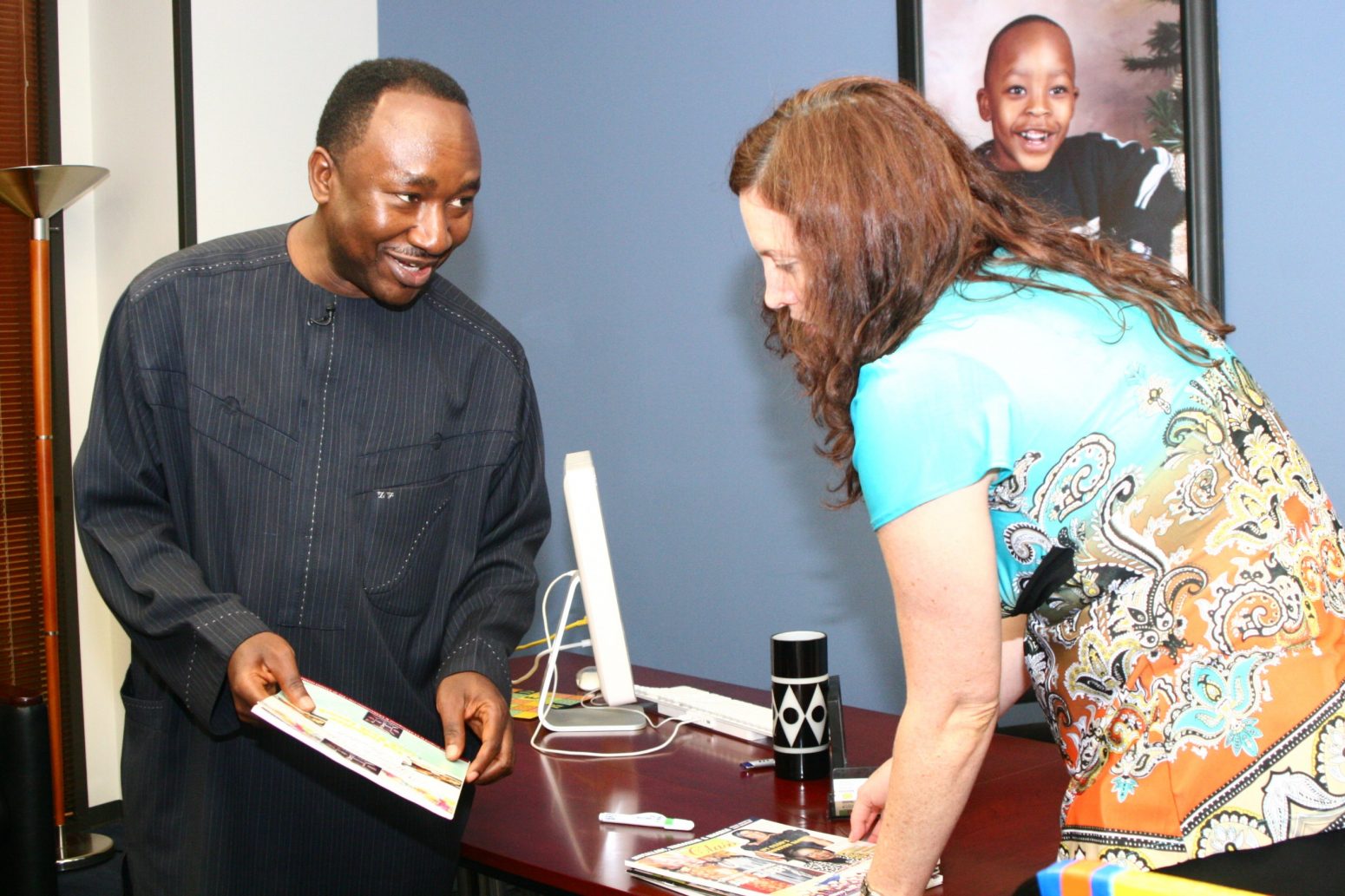 CNN International profiles USAfrica's Founder Chido Nwangwu
Special to USAfrica multimedia networks & CLASSmagazine
On June 24, 2010, CNN International reporter/producer/camera team visited USAfrica's editorial headquarters in Houston, Texas, for 3.5 hours to document a forthcoming CNN International profile of USAfrica's Founder & Publisher Dr. Chido Nwangwu.
http://photoworks.tv/cnn-chido-usafrica2010
The recordings/interviews were wrapped up on Friday June 25, 2010.
A few pixs from the event are available for preview, exclusively at the African diaspora community's #1 pictorial features web site
www.PhotoWorks.TV
CNN also recorded the editorial board/production meeting of USAfrica and CLASSmagazine on key issues including the USAfrica comparison of the oil spills in the Niger Delta to the environmental disaster in the U.S Gulf of Mexico,  electoral reforms in Nigeria, Africa and World Cup 2010, etc.
USAfrica is assessed by major policy and media organizations including the New York Times as the largest and arguably the most influential African-owned, U.S-based multimedia networks; founded since 1993 in Houston by Chido Nwangwu. https://usafricaonline.com/chido.html
USAfrica and its Publisher have won several awards for journalism excellence and public policy insights, especially for professionally pioneering the bi-continental approach of publishing for Africans and Americans. Also, Chido Nwangwu is cited with establishing the first African professional newspaper published on the internet, USAfricaonline.com
wireless: 1-832-45-CHIDO (24436).
office: 713-270-5500
USAfrica: Buhari to debate Atiku, Moghalu on January 19; rising Sowore not listed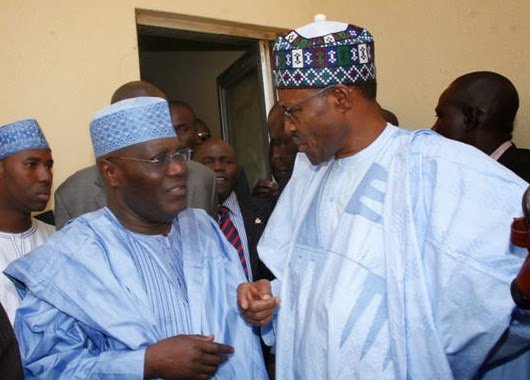 As the countdown to the February 2019 presidential elections in Africa's most populated country continues, Nigerian Elections Debate Group (NEDG) and the Broadcasting Organisations of Nigeria (BON) have announced the "names of political parties" that they have pre-qualified to participate in the 2019 vice presidential and presidential debates.
The Executive Secretary of the NEDG, Eddie Emesiri, listed the parties as the following: Allied Congress Party of Nigeria (ACPN), Alliance for New Nigeria (ANN), All Progressives Congress (APC), Peoples Democratic Party (PDP) and Young Progressives Party (YPP).
The Presidential debate will hold on Saturday, January 19, 2019 while the VP debate will be in Abuja on Friday, December 14, 2018.
President Buhari, a retired army general who does not warm up to contrary even if helpful views, USAfrica notes, will have the opportunity of counterpoint exchanges with his 2015 former ally Atiku Abubakar, and especially from the  former deputy Governor of Nigeria's Central Bank Prof. Kingsley Moghalu. 
Significantly, the debate excludes Omoyele Sowore, the activist-journalist and young candidate who is among the top canvassers and most travelled candidates (inside and outside Nigeria) in search of votes. By Chido Nwangwu, Founder & Publisher of USAfrica [Houston] and USAfricaonline.com
https://usafricaonline.com/2018/05/19/usafrica-why-saharareporters-sowores-disrupt-the-nigerian-system-message-is-gaining-momentum-by-chido-nwangwu/
Global Terrorism Index ranks Nigeria, Somalia and Egypt among the worst hit.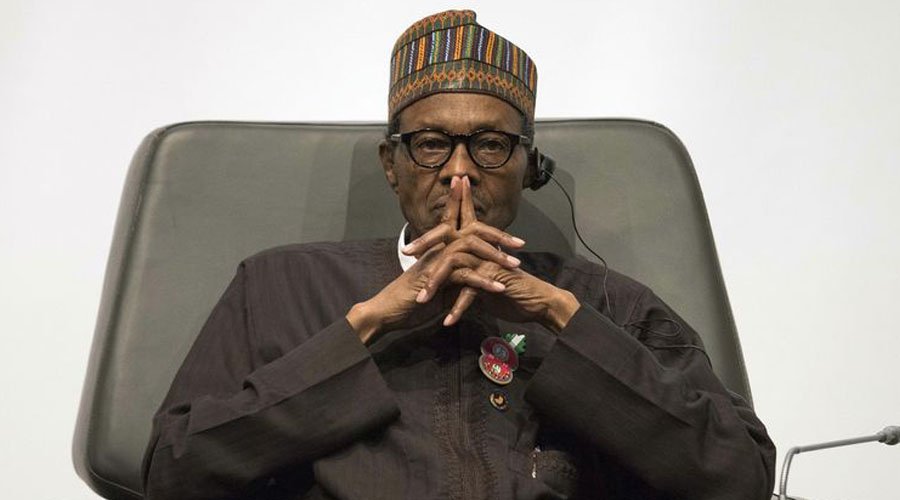 The Global Terrorism Index for 2018 has been released by the Institute for Economics and Peace, which recorded 3 African countries of Nigeria, Somalia and Egypt among the worst hit. Iraq's almost daily blasts placed it at the top, followed by Afghanistan, Nigeria, Syria, and Pakistan.
The GTI found that "the global impact from terrorism is on the decline, it also shows that terrorism is still widespread, and even getting worse in some regions."
The United States is at number 20.
The Index ranked 138 countries based on the severity of terror attacks throughout 2017, and found that "The total number of deaths fell by 27 percent between 2016 and 2017, with the largest falls occurring in Iraq and Syria. The overall trend of a decline in the number of deaths caused by acts of terror reflects the increased emphasis placed on countering terrorism around the world since the surge in violence in 2013."
"In the Maghreb and Sahel regions of Northern Africa, there has been a resurgence of terrorist activity in the past two years, most notably of al-Qa'ida. As of March 2018 there were more than 9,000 members of terrorist groups active in the region, mostly concentrated in Libya and Algeria," it noted.
The GTI assessed the total global economic impact of terrorism at almost $52 billion.
USAfricaonline.com notes that the attacks by Nigeria's Boko Haram and its affiliates mainly in the north east and exponential rise in the violence unleashed by the Fulani herdsmen negatively affected the country. By Chido Nwangwu @Chido247
Nigerian army posts Trump video to justify shooting muslim Shiites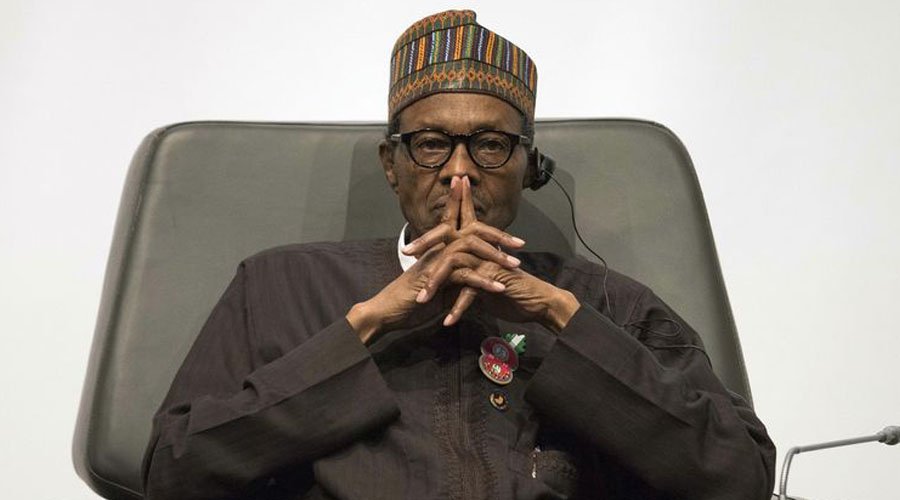 Nigeria's army (has) posted a video of US President Donald Trump saying soldiers would shoot migrants throwing stones to justify opening fire on a Shiite group (last) week.
In the video, Trump warns that soldiers deployed to the Mexican border could shoot Central American migrants who throw stones at them while attempting to cross illegally.
"We're not going to put up with that. They want to throw rocks at our military, our military fights back," said Trump in remarks made on Thursday.
"I told them (troops) consider it (a rock) a rifle. When they throw rocks like they did at the Mexican military and police, I say consider it a rifle."
Nigeria's defence spokesman John Agim told AFP that the army posted the video in response to criticism that its security forces had acted unlawfully.
The Islamic Movement of Nigeria (IMN) said 49 of its members were killed after the army and police fired live bullets at crowds who marched near and in the capital Abuja. The army's official death toll was six.
Amnesty International said Wednesday it had "strong evidence" that police and soldiers used automatic weapons against IMN members and killed about 45 people in an "unconscionable use of deadly force by soldiers and police".
The United States embassy in Nigeria said Thursday it was "concerned" and called for an investigation.
"The video was posted in reaction to the Amnesty International report accusing the army of using weapons against pacifist Shiite protesters…. Not only did they use stones but they were carrying petrol bombs, machetes and knives, so yes, we consider them as being armed," said Agim.
"We intervened only because the IMN members are trying to harm our people, they are always meeting us…at security check points and trying to provoke us, they even burned a police vehicle."
Nigeria, Africa's largest economy, is almost evenly split between a mostly Muslim north — which is predominantly Sunni — and a largely Christian south.
Experts have warned the government that a heavy-handed response to the group risks sparking conflict in a volatile region where poverty is widespread.
IMN leader Ibrahim Zakzaky has been in custody since 2015, when an army crackdown killed 300 of his supporters who were buried in mass graves, according to rights groups.
Zakzaky is facing a culpable homicide charge in connection with the 2015 violence. He remains in jail despite a court order granting him bail.
On Thursday, 120 of 400 IMN members arrested by police on Monday were  charged with "rioting, disturbance of public peace and causing hurt," said a court official in Abuja on Friday.
According to court documents seen by AFP, the IMN members had been ordered to disperse but they "refused and started throwing stones at the police officers and other members of the public and thereby caused them bodily harm".
All the suspects pleaded not guilty and were granted bail with the court hearing to resume on December 5.