USAfrica: Basil Nnanna Ukegbu lived a life of excellence. By Emmanuel A. C. Orji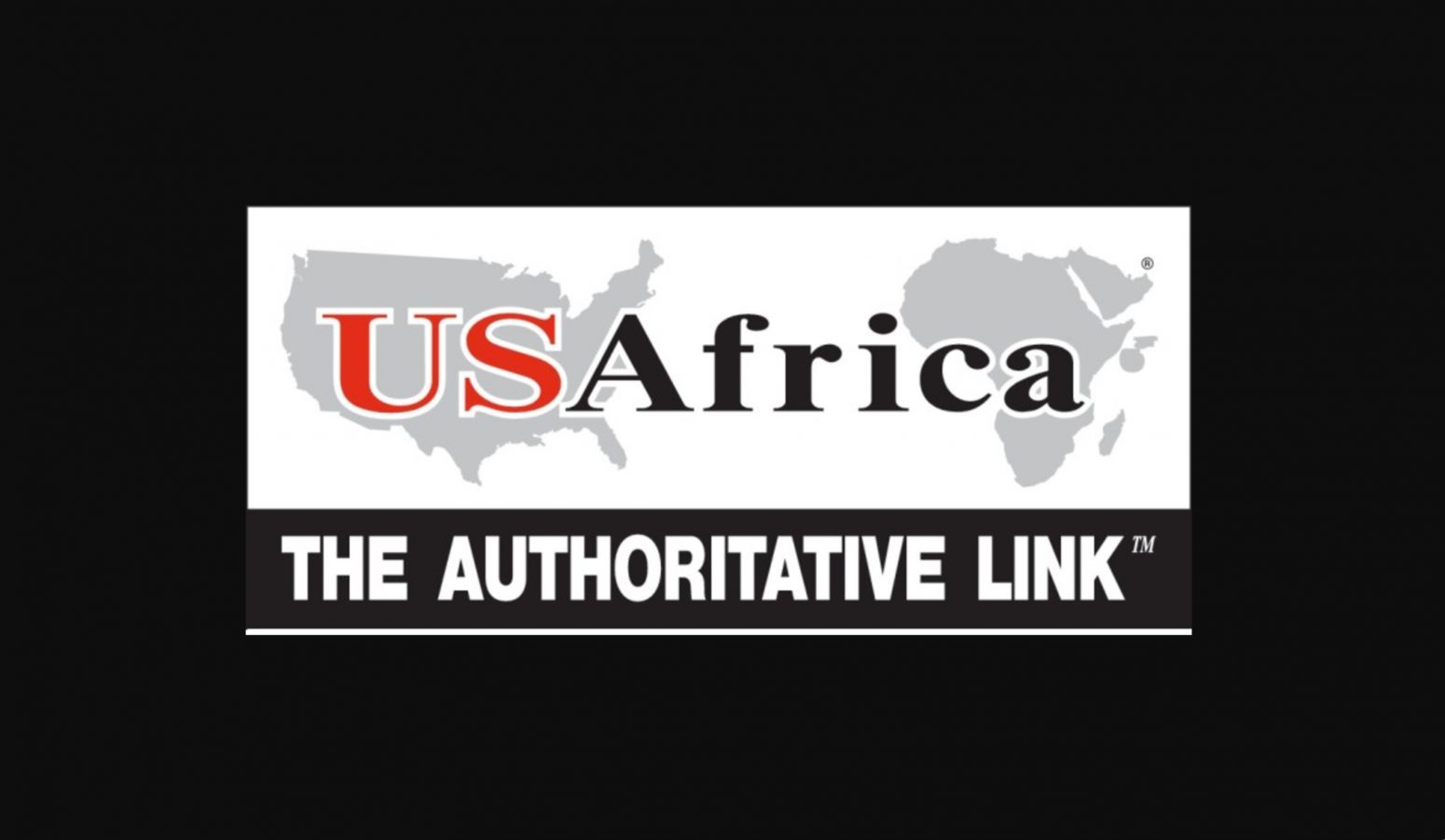 A TRIBUTE TO BASIL NNANNA UKEGBU
By Emmanuel A. C. Orji
Special to USAfrica and USAfricaonline.com  @USAfricaLIVE
It is with a deep sense of loss that I received the sad news of the passing of a fellow Patrician, Basil Nnanna Ukegbu, who did our alma mater, Saint Patrick's College, Ikot Ansa, Calabar (SPACO),  proud.
"Excellence is a difficult concept to communicate because it can easily be misread as neurotic perfectionism or snooty sophistication. But it is neither. On the contrary, it is the stuff of which greatness is made. It is the difference between just getting by and soaring – that which sets apart the significant from the superficial, the lasting from the temporary. Those who pursue it do so because of what pulsates within them, not because of what others think or say or do. Authentic excellence is not a performance. It is there whether anyone ever notices or tries to find out." According to Aristotle, "we are what we repeatedly do. Excellence, then, is not an act, but, a habit." And so it was with Basil.
A personification of habitual excellence, Basil Nnanna Ukegbu, PhD(Lond), born 88 years ago,  under very ordinary circumstances at Immerienwe in Ngor Okpala Local Government area of Imo State, had always manifested excellence since his infancy. His studies at  St. Patrick's College, Ikot Ansa, Calabar (SPACO), brought out the best in him. Whereas students spent five years ordinarily to do the Senior Cambridge School Certificate examination, Basil sat for and passed London Matriculation (known to be superior to Senior Cambridge School Certificate) after only three years sojourn in SPACO,  a  rare academic feat. On leaving SPACO, he took up teaching appointment, while studying for a degree by correspondence. In record time, he sat for and passed the Bachelor of Arts degree of the University of London.
A great believer in education, rather than join the civil service, as was fashionable at the historic time, he founded a secondary school modeled after SPACO at  his home town of Immerienwe. The great and broad mind that he was, rather than name the school after his home, he called it Owerri Grammar School, a clear manifestation of his largeness of heart.
In furtherance of his life ambition to promote science and technology in Africa, it is on record that he was the first Nigerian to think of a private university and in fact opened a technical university at Immerienwe. However, lack of vision, jealousy and ignorance conspired to sabotage his efforts.
A man that was always  driven by his own conviction, he moved at his own pace ignoring all distractions and defying all negative forces and scaling through all obstacles in his avowed belief that we can be beaten not by circumstances,  but only by ourselves, and that if we fall down seven times we should get up eight.
In public service, he excelled demonstrably beyond all Nigerian expectation. As Chairman of the Governing Council of the Alvan Ikoku College of Education, Owerri, he proved that, in Nigeria, public money could be judiciously used, when he built the many hostels in the college at about half the cost of those built before his tenure. He accomplished this feat within six months through his resource conversion efficiency maximisation strategy. Impressed by that performance, the Academic Board decided to name the hostels after him,  but he rejected the offer on the ground that it would be immoral to do so while he was still in office. Thus, when he was rigged out of election that he contested for governorship of Imo State, those who blocked him out of the office were the greatest enemies of  progress in Imo State.  He would have made all the difference through his well articulated economic  programme which could have struck a miraculous chord.
His life ambition was to lead a bloodless revolution to transform Africa to catch up with Europe and America technologically in this millennium. Even as he  aged and  progressively wore a frail body, the revolutionary fire in him did not dim.
Basil was an indefatigable civil right crusader and he started being so from SPACO where he resisted corporal punishment by his immediate senior students of just one class above his own (of which I was one),  which he saw as a violation of his fundamental human right. When Abacha frightened Nigerians, Basil dared and defied the brutish maximum dictator when he staged a one-man demonstration by even sleeping in the open opposite the Assumpta Cathedral in Owerri.
As a member of the Federal House of Representatives, he was a fearless legislator who presented his views with courage borne out of knowledge and patriotic conviction.  On January 12, 1966, even as Chief Whip of the then ruling party, he moved a vote of no confidence on the government for failing to address a serious security situation in Nigeria of  the historic time. Three days  after he moved that motion, on January 15, 1966,  the army struck. A man of principle, he rejected a ministerial appointment offered to him by the then Administrator of the East Central State, Ukpabi Asika, himself an old boy of SPACO.
To summarise, Basil was an erudite scholar, a patriotic parliamentarian, a fearless and selfless leader of people, a human right crusader, an accomplished academic giant, a man full of what President Bush the father calls "the vision thing", a practical community worker, the best governor that Imo State never had, and above all,  a Patrician among Patricians,  who did SPACO proud by living up to the highest ideals of our college motto: cor mundum, manus firma, verbum constans (Clean heart, strong hand, reliable word).
May the good Lord who heals broken hearts take care of Basil's family and all those who are touched by his death.  May He help and comfort them always, increase their faith, dispel their fears, revive their hope and lift them from the darkness of their grief to the light of His presence, through Christ our Lord. Amen.
And may the soul of Basil and the souls of all the faithful departed, through the mercy of God, rest in peace. Amen.
USAfrica: Atiku's America trip boosts U.S assessment as realistic alternative to Buhari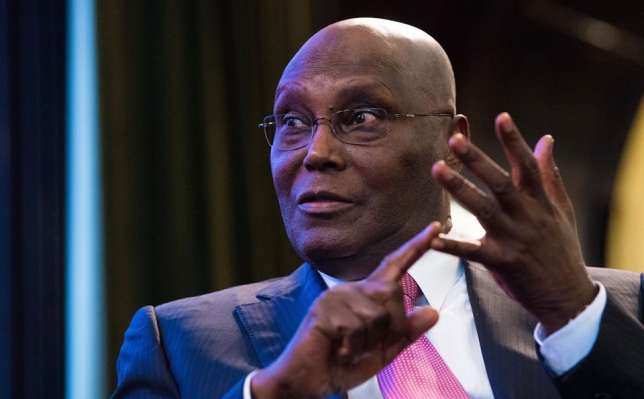 By CHIDO NWANGWU, Founder & Publisher of USAfrica [Houston] • USAfricaonline.com • ChidoNwangwu.com
The first time I met Atiku Abubakar was the first Thursday of May, 1999 when he attended the world's largest oil and. gas conference, OTC, as Nigeria's Vice President-elect, and I co-managed with Chris Mammah his participation on behalf of NAPIMS/NNPC.
Since 2001, somehow, millions of Nigerians believe(d) and spread the allegation that Atiku Abubakar had a "guilty charge awaiting him to be arrested" for criminal culpability, should he "set his feet" on the continental shelf of the United States….
Since 2015, for the opponents of Atiku, particularly outspoken members of retired general Muhammadu Buhari's ruling All Progressives Congress (APC), those are "Incriminating evidences" as well as the most visible disqualifiers, open for everyone to see as proof of his "corruption records.…"
But on Wednesday evening of January 16, 2019, in Abuja, the capital city of Nigeria, the country's former Vice President (1999 to 2007 during the presidency of retired general Olusegun Obasanjo) packed his bag with his visa. He was ready for the awaited trip to the United States of America, accompanied by some of his advisers. The jet was airborne around 1:30 Thursday morning. He arrived later in the day at the Washington Dulles international airport.
What are the key points and implications from his trip?
First, Atiku, one of the most formidable businessmen in the critical sector of logistics, effectively used the opportunity and platforms to announce to the world that he is the Nigerian free market forces candidate and the champion of privatization! And, it's jobs, jobs, jobs! Exactly what the American leadership needed to hear.
Second, with a mix of other factors and aggregation of interests, I think the man left the U.S, operationally enhancing his international bona fides, mid-January 2019, as a realistic alternative to Buhari.
Third, there was no mention of his controversial business tango with some Americans including Louisiana congressman Jefferson (who is in jail.). Plus, no reference to the complications from his multi-nodal transfer of substantial sums of funds into the U.S.
Fourth, the man's upfront and non-pretentious interest in State power specifically to become president of Nigeria is likely to draw the admiration of some American political activists and Nigerian-Americans. On the other hand, there are many who still charge him of an extraordinary ambition for apex political power which led him to move from the PDP to the APC and then back to the PDP. It fueled the flames of antagonism and corrosive questions against him.
On this issue, with deserving regards to history and facts, the cheerleader of the choir which sang all manner of stuff against "Atiku's character" was his former boss, Obasanjo.
To borrow the Warri context of the word, it was Atiku who "come provoke" the unforgiving soldier who could have been a great head of state, Obasanjo!
Unfortunately, Obasanjo's quest for an unprecedented 3rd term distracted him from the higher purposes of good governance; especially his positioning himself as the Nigerian Mandela. I addressed this comparison in my summer 2019 book titled MLK, Mandela and Achebe: Power, Leadership and Identity [ISBN 978-0-9893970-0-1]
Fifth, by wrapping up the two-day trip to the United States without any problems, I believe that Atiku has gained an excellent opportunity to refresh his narrative regarding the twin issues of integrity and corruption.
Sixth, by coming to exchange ideas with some of the most influential business executives and public policy leaders here in the United States, the moderate Muslim, who was born on November 25, 1946, has also enhanced his stature among leaders from the emerging markets.
Seventh, Atiku has began the unavoidable task of clearing the wet blanket of doubt covering the important, strategic and thoughtful manifesto he presented with Peter Obi over his third attempt to be elected President. •00——————————————•
Dr. Chido Nwangwu, analyst on CNN & SKY news, moderator of the Achebe Colloquium (Governance, Security, and Peace in Africa) December 7-8, 2012 at Brown University in Rhode Island and former adviser on Africa business to the Mayor of Houston, is the Founder & Publisher of Houston-based USAfrica multimedia networks since 1993, first African-owned, U.S-based newspaper published on the internet USAfricaonline.comChido is completing the 2019 book titled MLK, MANDELA & ACHEBE: Power, Leadership and Identity. E-mail: Chido@USAfricaonline.com
———————————————