Special to USAfrica magazine (Houston) and USAfricaonline.com, first Africa-owned, US-based newspaper published on the Internet
Dr. Eke O. Eke is a contributor to USAfrica
September 6, 2023, would seem to be the day truth, facts and the rule of law died (again) in Nigeria. Consequently, adding some validity to the assertion that Nigeria is down to the ways of a rogue State where some of the courts produce whatever judgement those in power want.
It would that that there is no system so perfect that determined criminals like the ones we have in Nigerian politics cannot undermine.
It has dawned on me that it is not perfect laws that cannot be broken the makes a good society, but the determination of the people to play and abide by the law and seek civil ways to change the law, if found inadequate or unjust.
The problem of Nigeria is that those who win by snatching ballot boxes, burning down pooling stations, destroying PVCs, and disenfranchising voters because of their ethnic group want the world to see them as winners.
Yet, we have their errand boys insulting the intelligence of those who played by the rule.
If history has taught us anything, it that men do not fight because they lose, men fight if they lose unfairly. Winning by subverting due process is stealing and it shows the seed of societal disintegration.
September 6 will go down in the history of Nigeria as the day the judiciary murdered justice and fairness. What we watched was the legalization of illegality by corrupt Judges. It is the canonization of falsehood and reward for dishonesty and criminality.
The corrupt Judges even went beyond what is acceptable in fair judicial process by barring Obi from raising one of the most important aspects of his case at the Supreme Court, which is non-compliance with the Electoral Act. There was no evidence that the Electoral Act was complied with by Bola Tinubu.
It was a deliberate attempt to frustrate Obi. Only completely debased and amoral Judges could have done this.
Where is hope when judges see their duty as ensuring that those who abuse the electoral system succeeds? Where is fairness when judges ignore wrongdoing vandalise logic to reward those who have broken the law?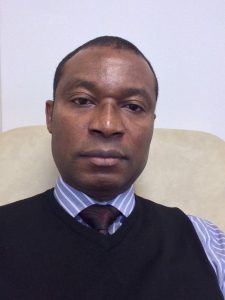 It really seemed as the rumor mill had yielded that the judges sat down and read out what (allegedly, two Senior Advocates of Nigeria, Tinubu's former Chief of Staff Babatunde Fashola, and the APC/Tinubu lawyer Wole Olanipekun and recently retired Supreme Court Justice Mary Odili) wrote for them.
"Presidential Election Petition Tribunal (PEPT) on Wednesday ruled that the Labour Party (LP) presidential candidate, Peter Obi can't raise an issue on the alleged non-compliance of the 2023 election with the provisions of the 2022 Electoral Act"
I hope that people can begin to understand the damage these Judges have done to justice as fairness.
Obi must go to the Supreme Court, if only to completely expose the rottenness at the centre of Nigerian judiciary and the vacuity of judicial process in Nigeria.
I weep for Nigeria!